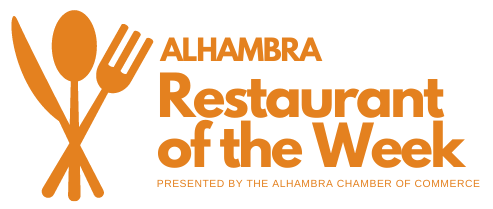 Featured Restaurants of the Week in the Past
November 2023
85°C Bakery Cafe
November 6 to November 12
85°C is back in Alhambra with a newly remodeled store! The bakery and cafe serves coffee, tapioca tea, cakes, rolls, pies, and more. Fresh bread is baked every hour, and over 60 different varieties of bread inspired by European and Asian baked goods are available. Sweet or savory, day or night, you can satisfy your cravings.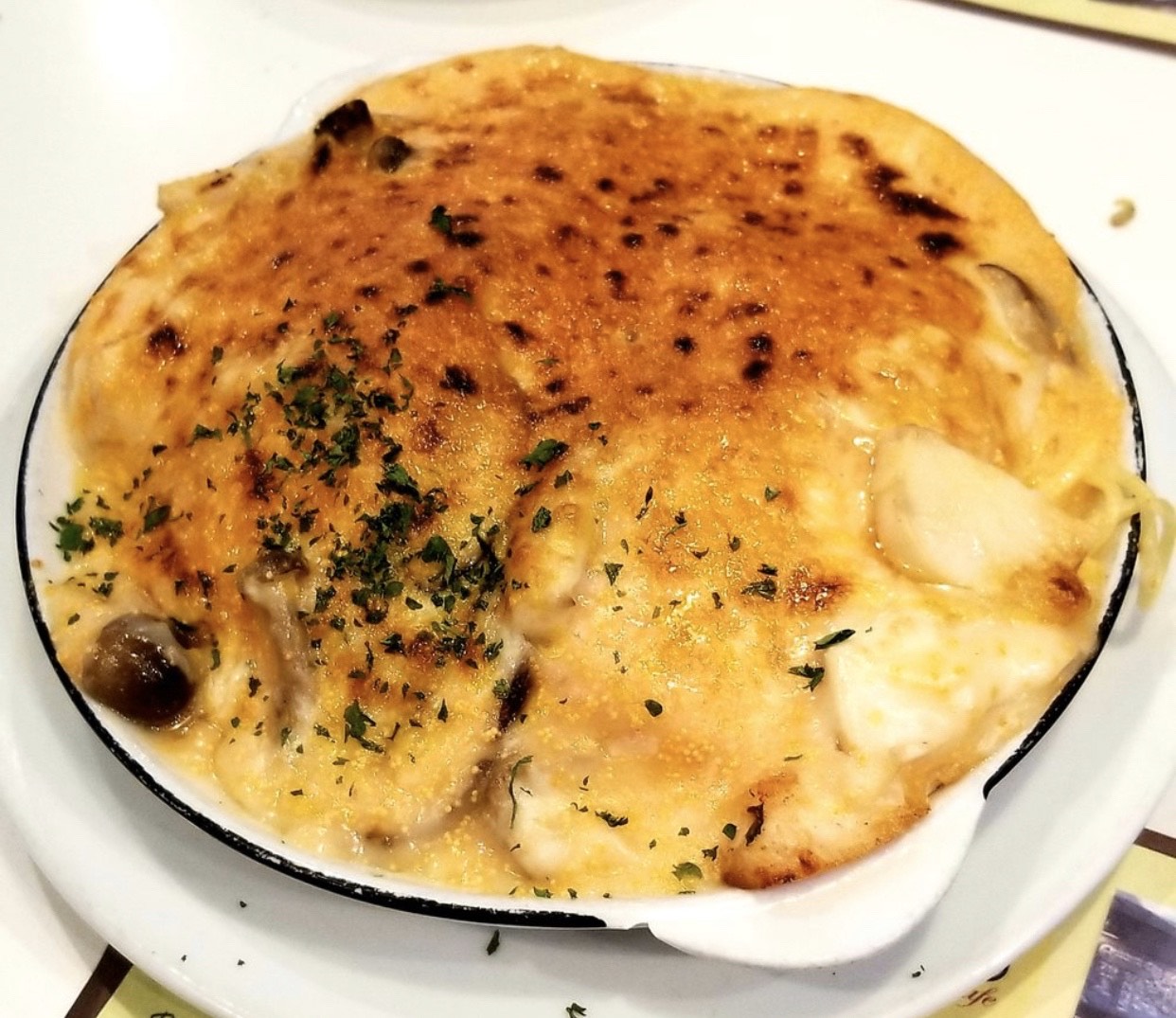 Garden Cafe
November 13 to November 19
Garden Cafe is the place to enjoy Hong Kong–style comfort fare when in the mood for casual dining and impeccable service. The cafe's expansive menu includes seafood-laden chef specials, hot noodle soups, afternoon tea drinks and snacks, breakfast plates, and more. Breakfast, lunch, and dinner are served daily; customers can dine inside or outside or take their meals to go.
U2 Cafe & BBQ
November 20 to November 26
U2 Cafe & BBQ will satisfy your Asian fusion cravings. Want shabu shabu? How about filet mignon? An egg waffle with coffee? That and more are waiting to be experienced at this bustling, Hong Kong-inspired restaurant. U2 also serves annual Thanksgiving turkeys, so order now! The whole family is welcome, even pets. Happy Hour specials are available daily from 3 – 5:30 PM.
Fosselman's Ice Cream
November 27 to December 3
Fosselman's Ice Cream is a staple of the Alhambra community. Established in 1919, Fosselman's has been serving up cold, delicious scoops of ice cream, as well as pints, quarts, cakes, pies, malts, shakes, and a host of other sweet treats for over 100 years. With 48 flavors to choose from, including classics like vanilla and seasonal flavors, there is something for everyone. Open daily!
October 2023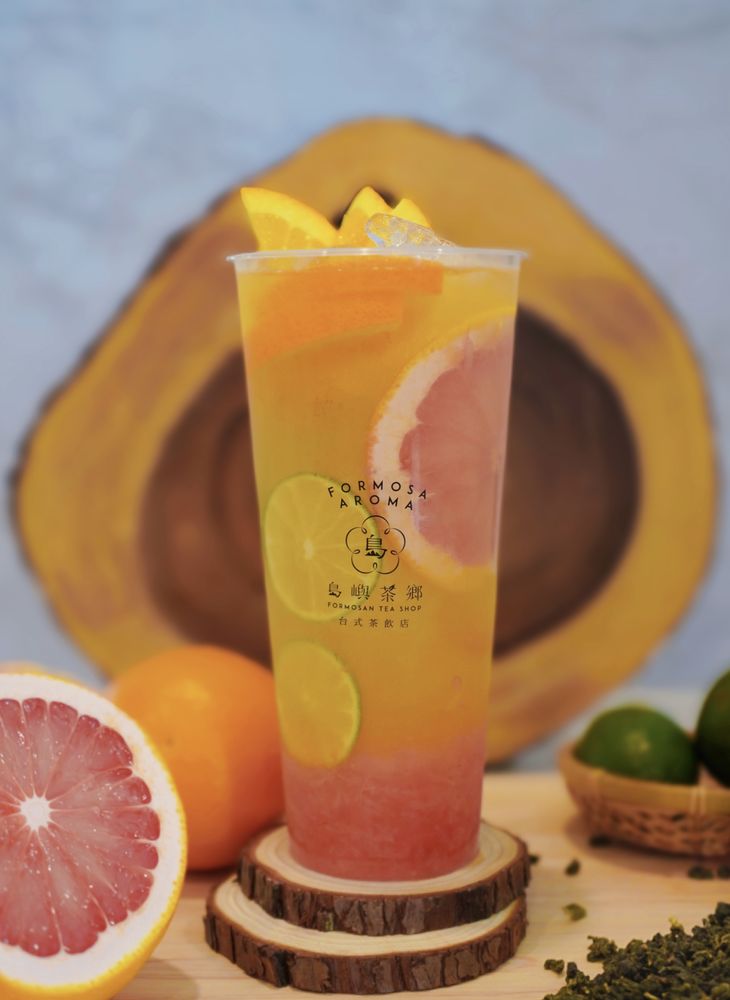 Formosa Aroma
October 2 to October 8
Formosa Aroma is a brand new tea shop that brings the kind of authentic, flavorful, and specialized drinks Alhambra loves to W Main St! Grab a delicious boba tea or specialty latte to go or sip at your own pace in the bright, spacious cafe. Formosa Aroma also offers delicious popcorn flavored with tea as a snack. This may be your newest go-to boba spot!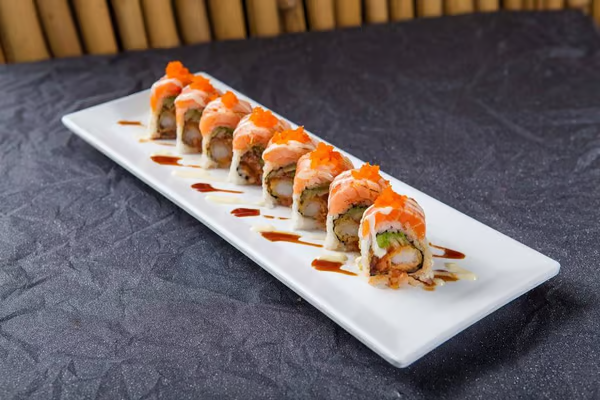 Mikomi Sushi
October 9 to October 15
Mikomi Sushi Alhambra is the third Mikomi Sushi location in Southern California. Sushi lovers will find much to love on the expansive menu, which also features beloved Japanese dishes such as edamame, teriyaki, and donburi (rice bowls). Open daily—with Happy Hour deals on food and beverages from 2:30 – 5:30 in the afternoon—pay a visit anytime you crave fresh seafood.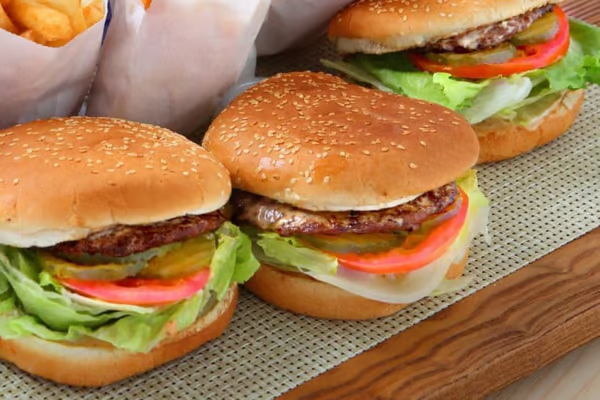 Ernie's Burgers
October 16 to October 12
Ernie's Burgers is more than just hamburgers. The diner has you covered for breakfast, lunch, and dinner with a wide selection of meals that include taquitos, ribeye steaks, tacos, pancakes, hot dogs, omelets, and more. This casual spot has no frills—order at the counter and focus on the delicious food in front of you as you enter a state of pure gastronomical bliss.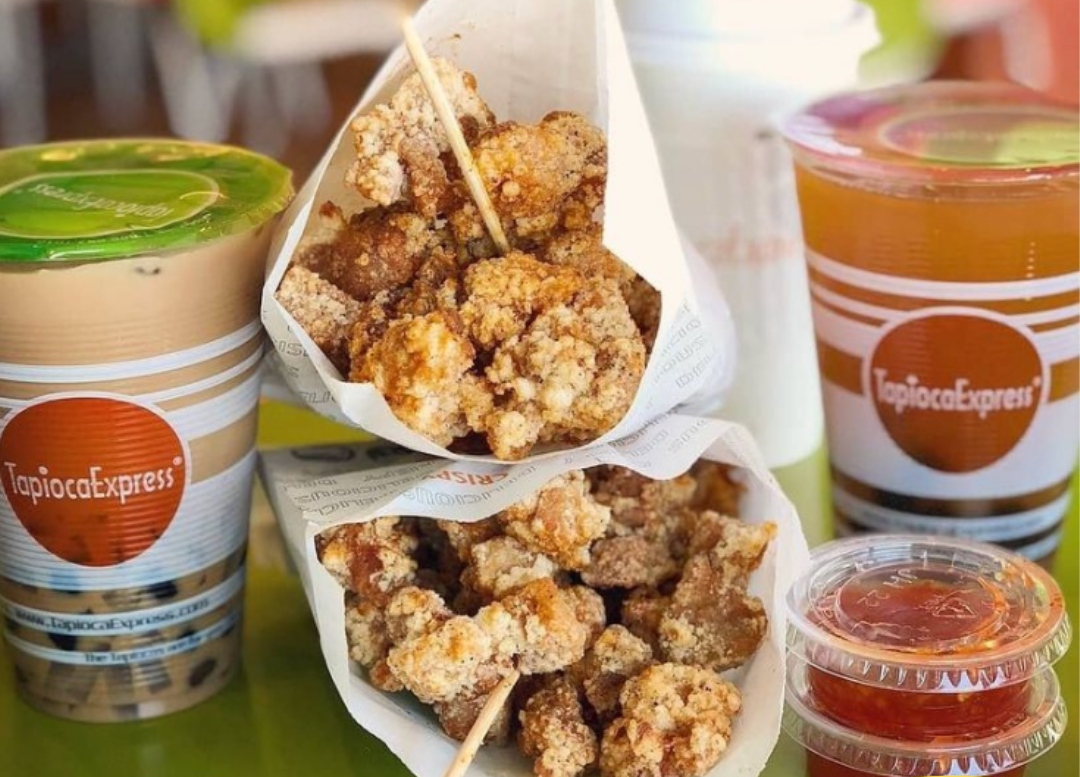 Tapioca Express
October 23 to October 29
Tapioca Express is all about a tasty treat beloved by just about every Alhambra resident—tapioca. Founded in the San Gabriel Valley in 1999, this is one of the oldest boba franchises in the country. Visit the Alhambra location to enjoy excellent Taiwanese boba tea crafted from fresh ingredients. Don't forget to pair your drink of choice with the delicious popcorn chicken!
September 2023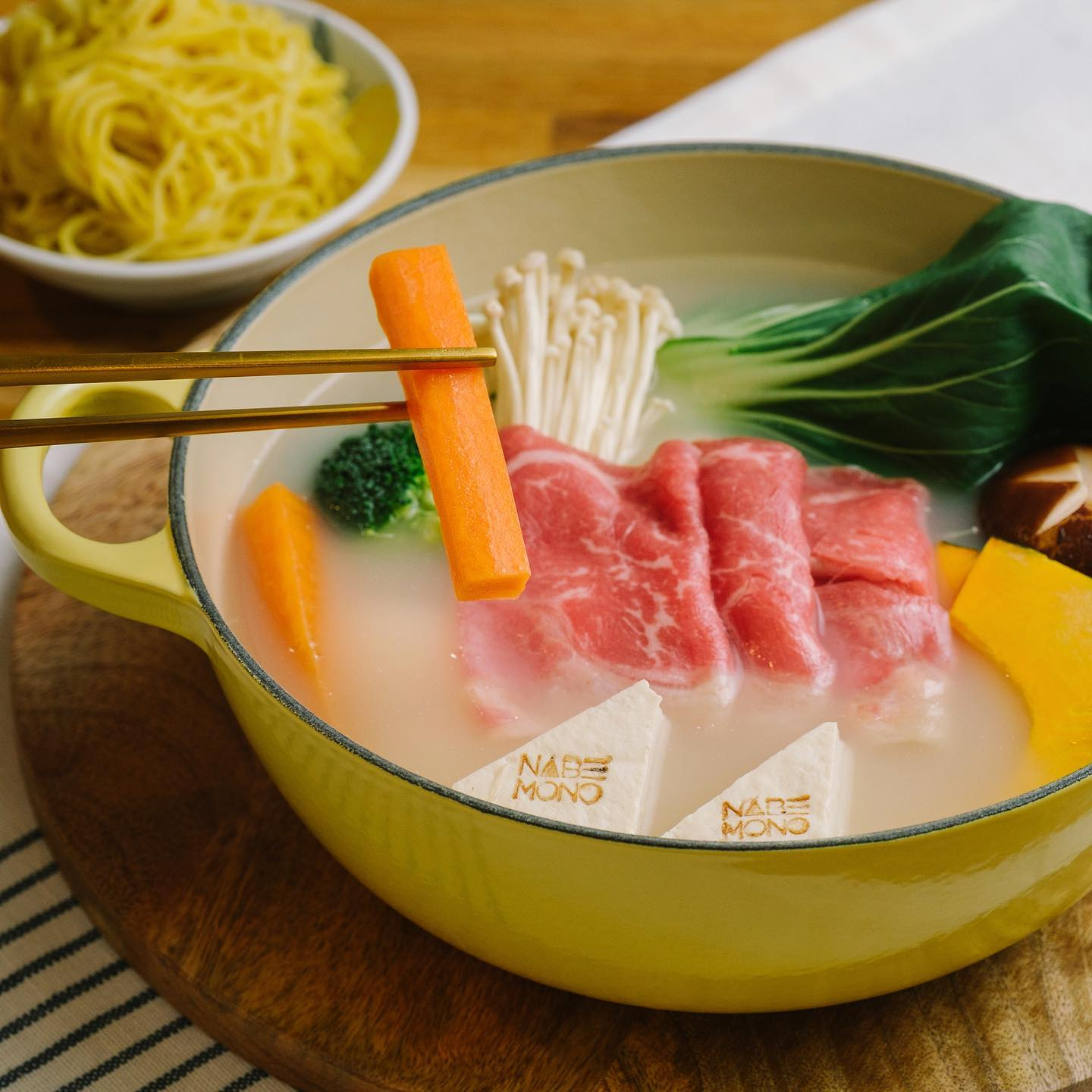 Nabemono Shabu Shabu
September 4 to September 10
Nabemono Shabu Shabu presents Japanese-style hot pot dishes cooked right in front of you, just like it's done in Japan. Choose your own combination of thinly sliced meats, fresh vegetables, broths, and dipping sauces—all made in-house—to enjoy. A perfect way to entertain a whole group of family or friends!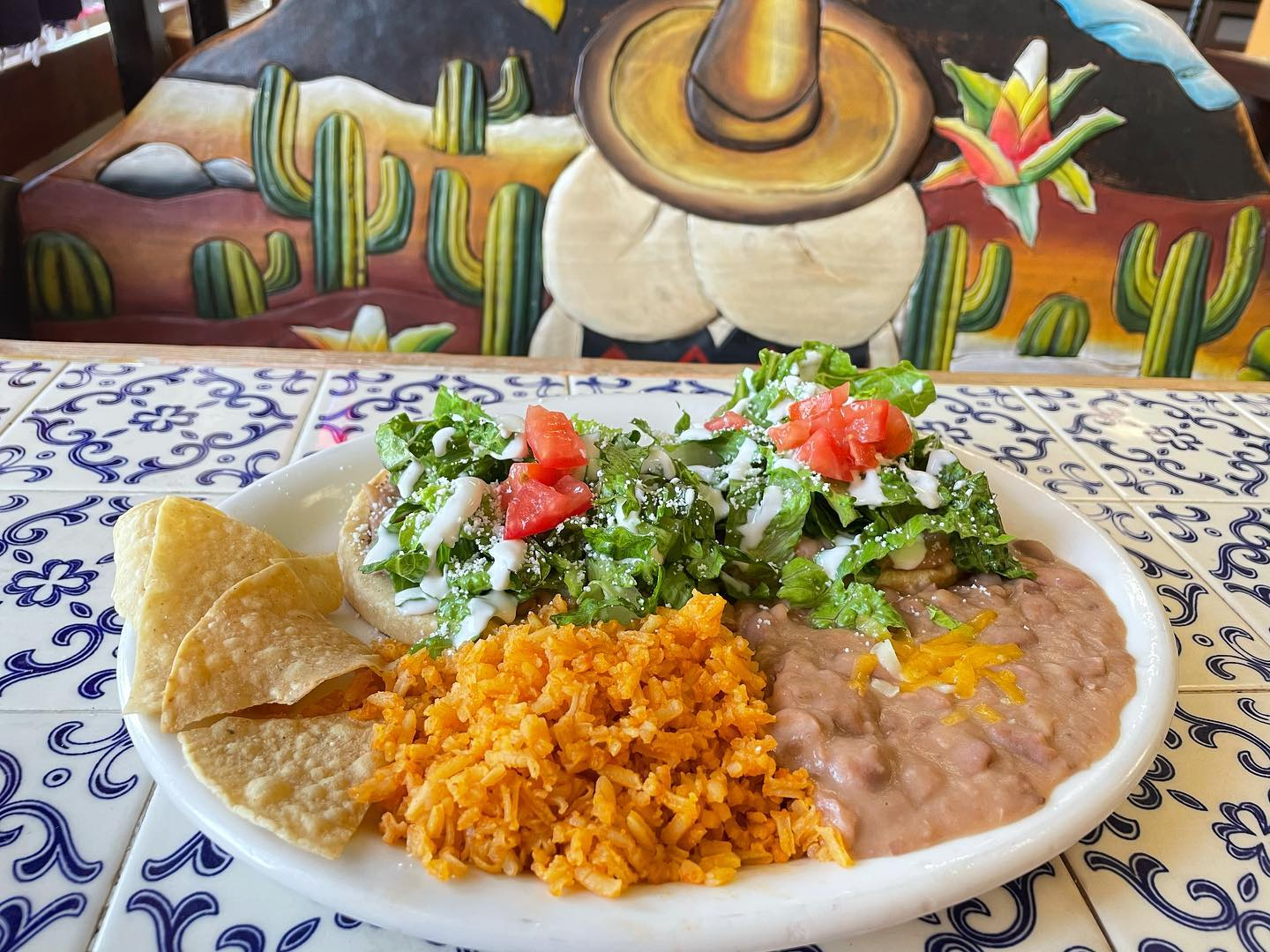 Lupitas Mexican Restaurant
September 11 to September 17
Lupitas Mexican Restaurant is an authentic, family- and women-owned eatery serving mouthwatering meals for breakfast, lunch, and dinner. This cozy spot is known for its variety of dishes and exceptional hospitality. They also regularly offer specials for seasonal events and holidays. Open daily for dine-in and take-out.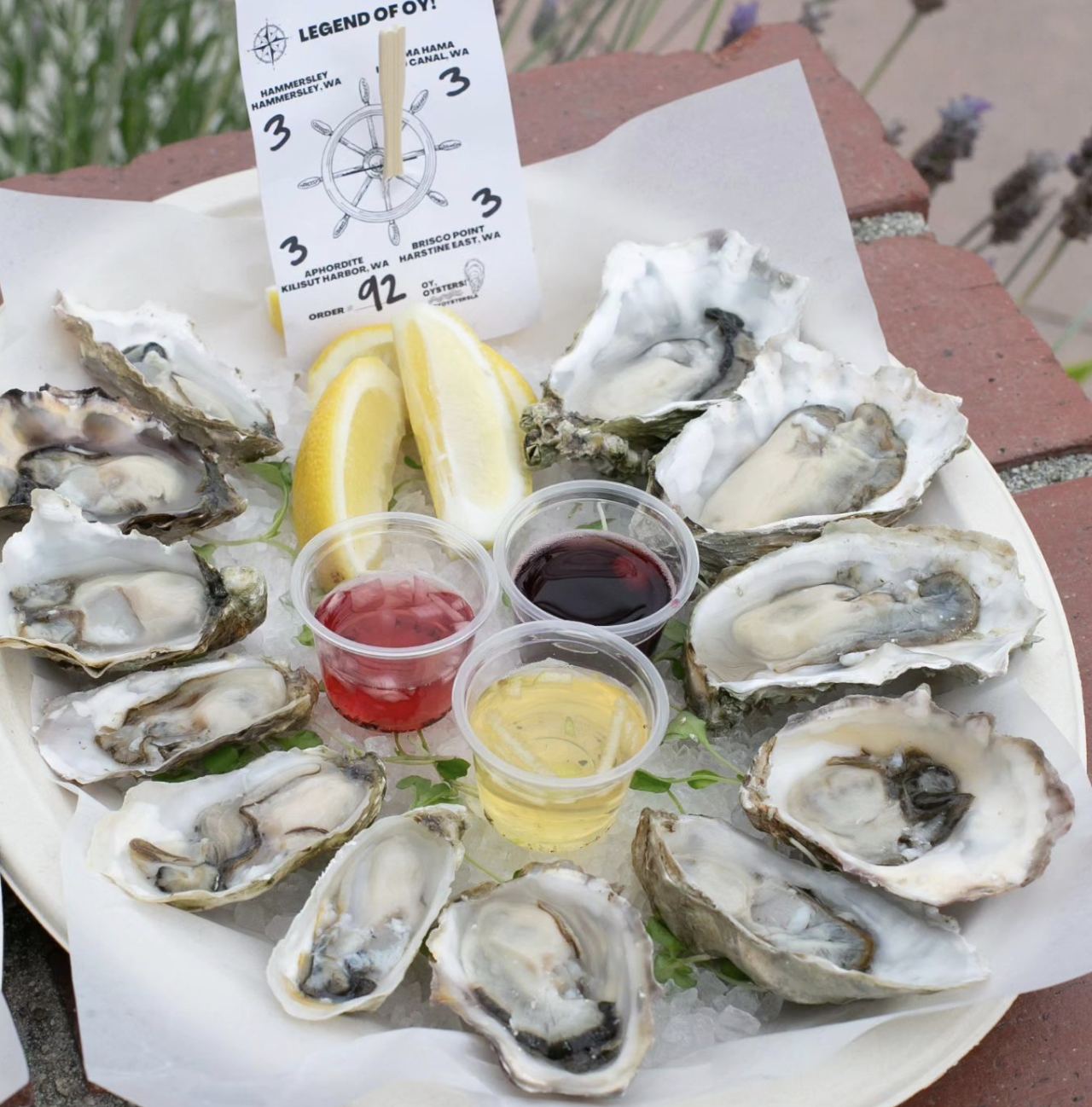 Oy, Oysters
September 18 to September 24
Luke Nguyen and Tracy Rosas opened Oy, Oysters at Blossom Market Hall just earlier this year. Since then, the fresh oyster stand has earned positive media attention and debuted a popular lobster roll. The oyster lineup changes daily, with raw shellfish coming from the waters of the East Coast, Canada, Mexico, and beyond. Closed Mondays.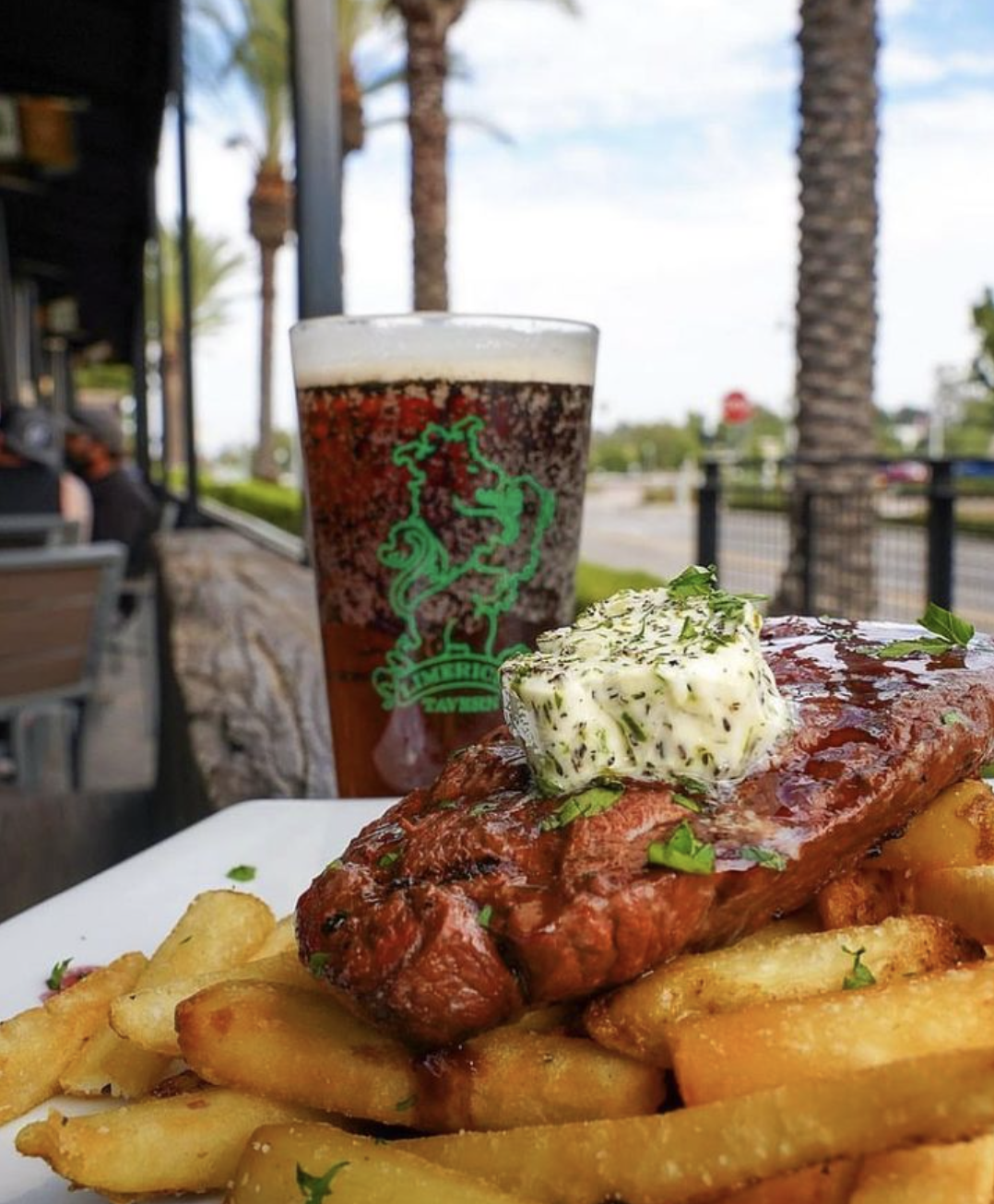 Limerick's Tavern
September 25 to October 1
Head to Limerick's Tavern when you want to indulge in delicious food and drink while immersed in a fun, casual atmosphere. This modern gastropub features a diverse selection of beers, plenty of vegetarian options, and is dog-friendly. Sports fans will love the many massive TVs. Open until 2 AM with Happy Hour twice a day.

August 2023
Ipoh Kopitiam
August 7 to August 13
Ipoh Kopitiam is a cafe that brings popular Malaysian (and Singaporean) dishes to your neighborhood. The dishes are all Ipoh-style—Ipoh is a region in Malaysia, and kopitiam means cafe. Options include Hainan Chicken Rice, Bak Kut Teh, Nasi Lemak, and Kaya Toast. Many of their ingredients are imported directly from Malaysia!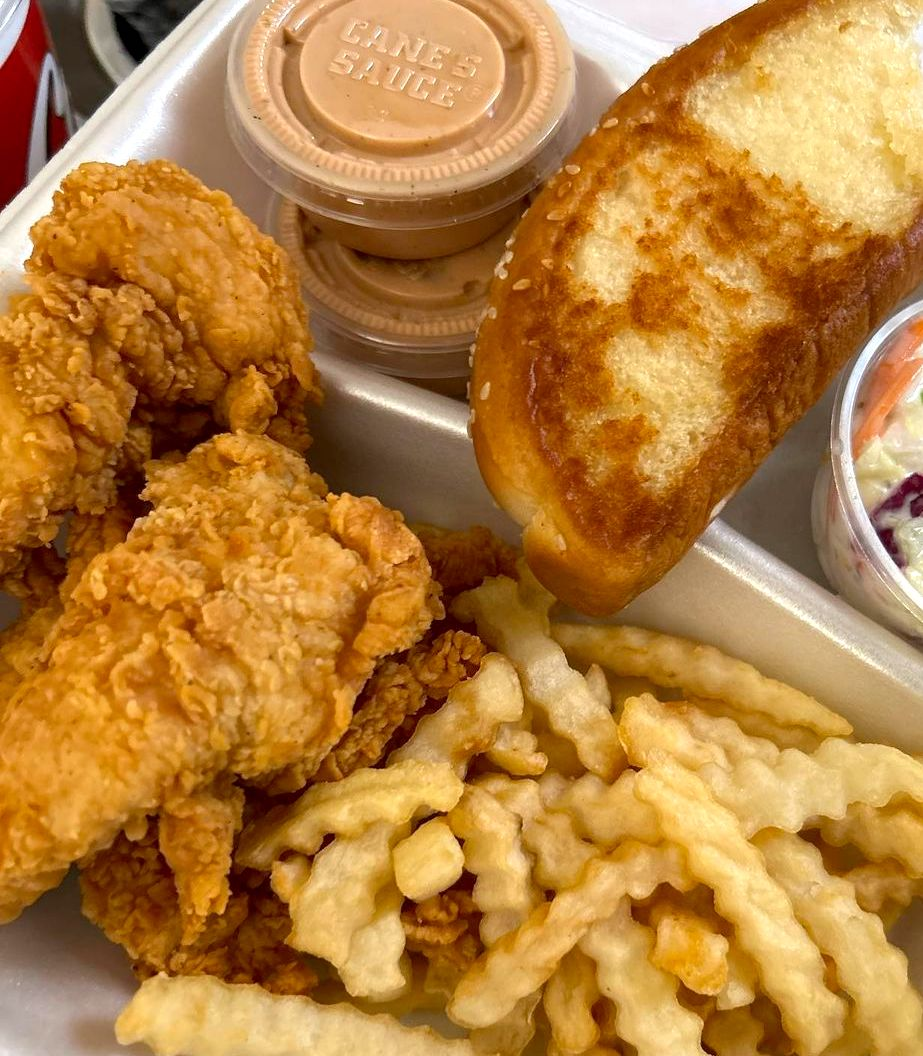 Raising Cane's
August 14 to August 20
Hailing from South Louisiana, Raising Canes marinates its signature chicken fingers in a blend of secret spices before frying them to juicy perfection. Side dishes like crinkle-cut fries and Texas toast are always served fresh. Don't forget the tangy secret sauce that comes with every meal! Canes is a must-visit when you're craving the flavors of the South.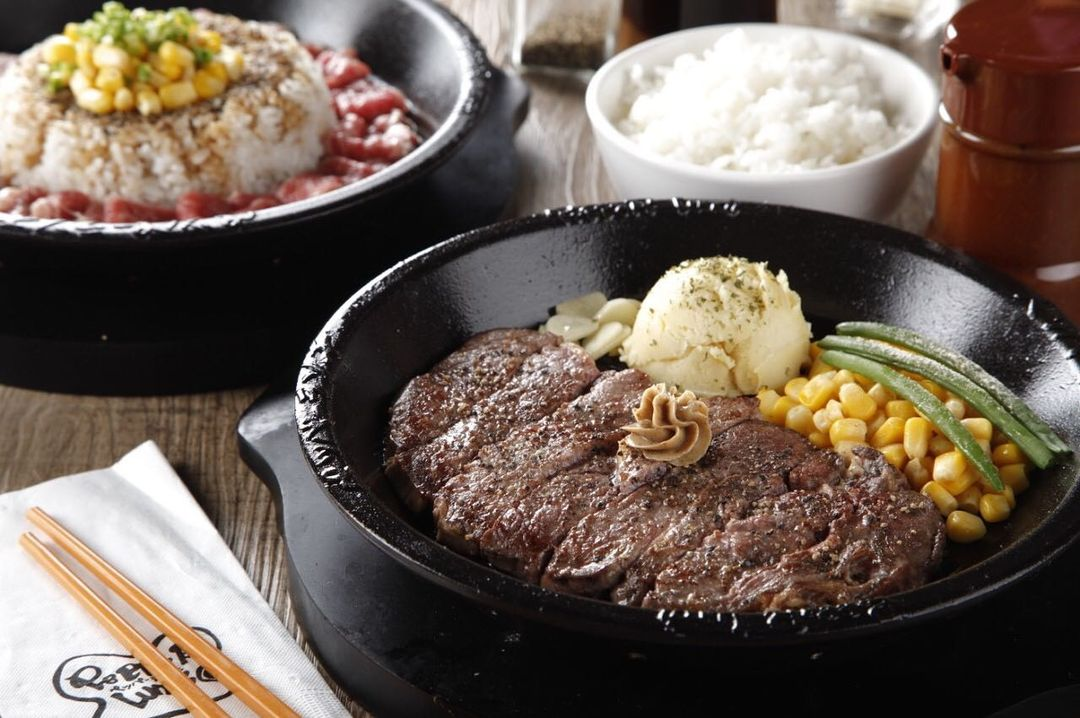 Pepper Lunch
Aguust 21 to August 27
Eating at this Japanese-style joint will make you feel almost as if you've traveled abroad in record time. Established in Japan in 1994, Pepper Lunch features staples like beef and rice cooked teppanyaki-style on an iron griddle. This casual spot also features curry, rice bowls, and more Japanese dishes. Vegan and vegetarian options are also available.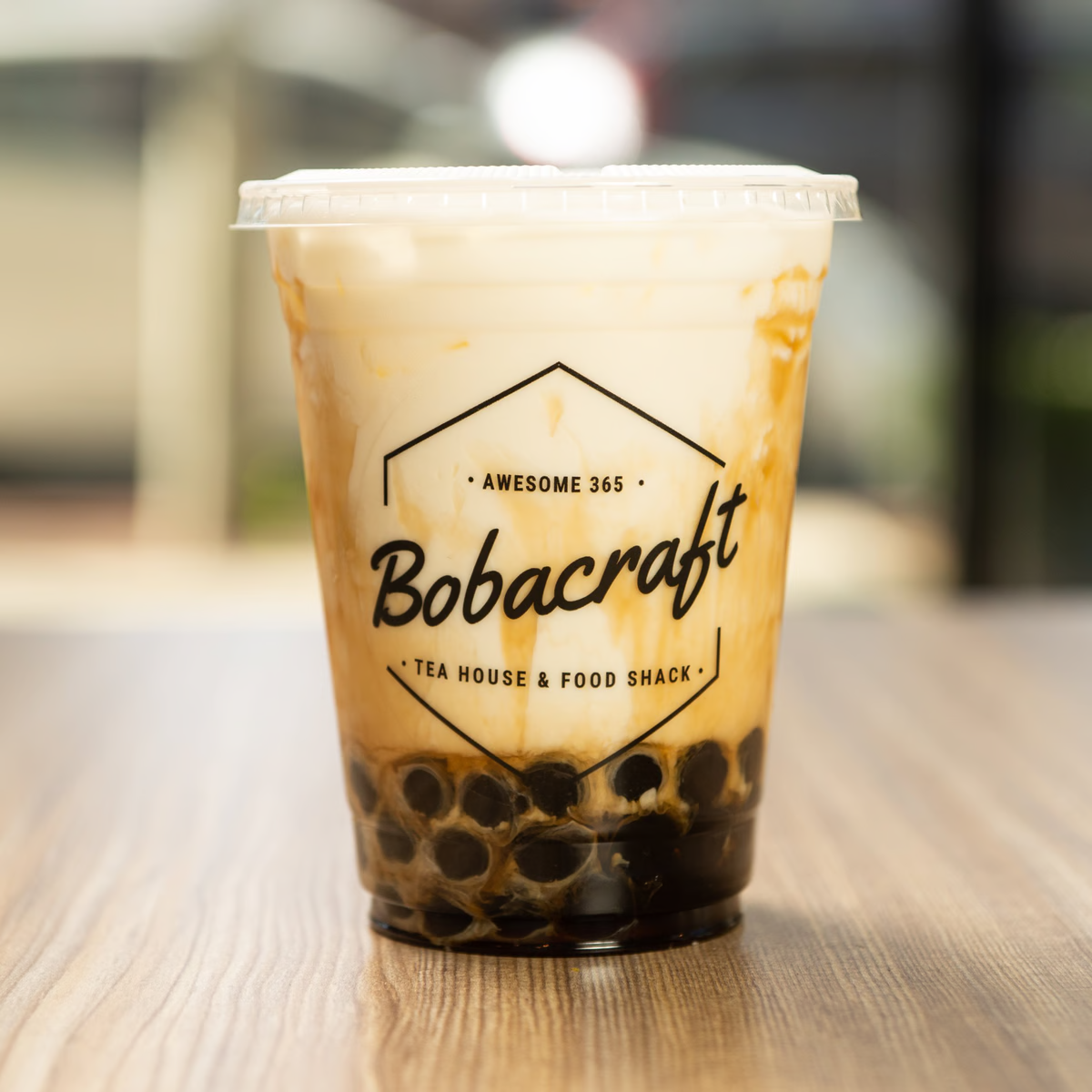 Bobacraft Cafe
August 28 to September 3
Boba Craft Cafe offers a wide selection of colorful, flavorful drinks and treats. Try famous Uji matcha or fresh fruit tea. They also serve wheel cakes, popcorn chicken, and other dishes to enjoy in a sweet cafe setting. The women-owned establishment provides outdoor seating for when you feel like braving the heat. Luckily, the drinks will keep you refreshed!
July 2023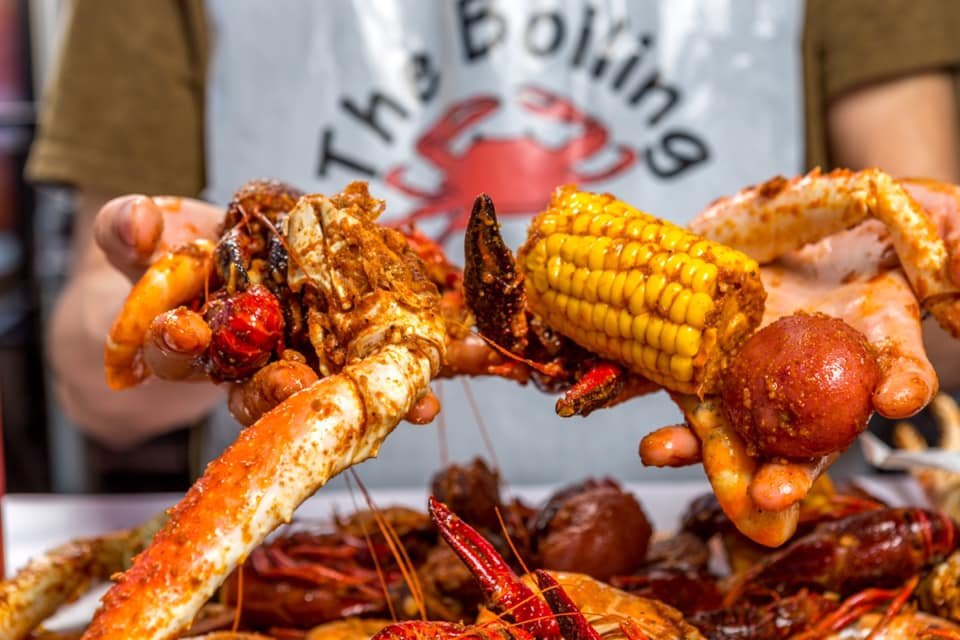 Boiling Crab
July 17 to July 23
With their flair for having a good time, warm hospitality and passion for excellent seafood, founders Yo'Daddy and Yo'Mama opened the first Boiling Crab in 2004. Now family and friends can experience the fun and taste of a backyard crab fest in the Alhambra neighborhood at this restaurant!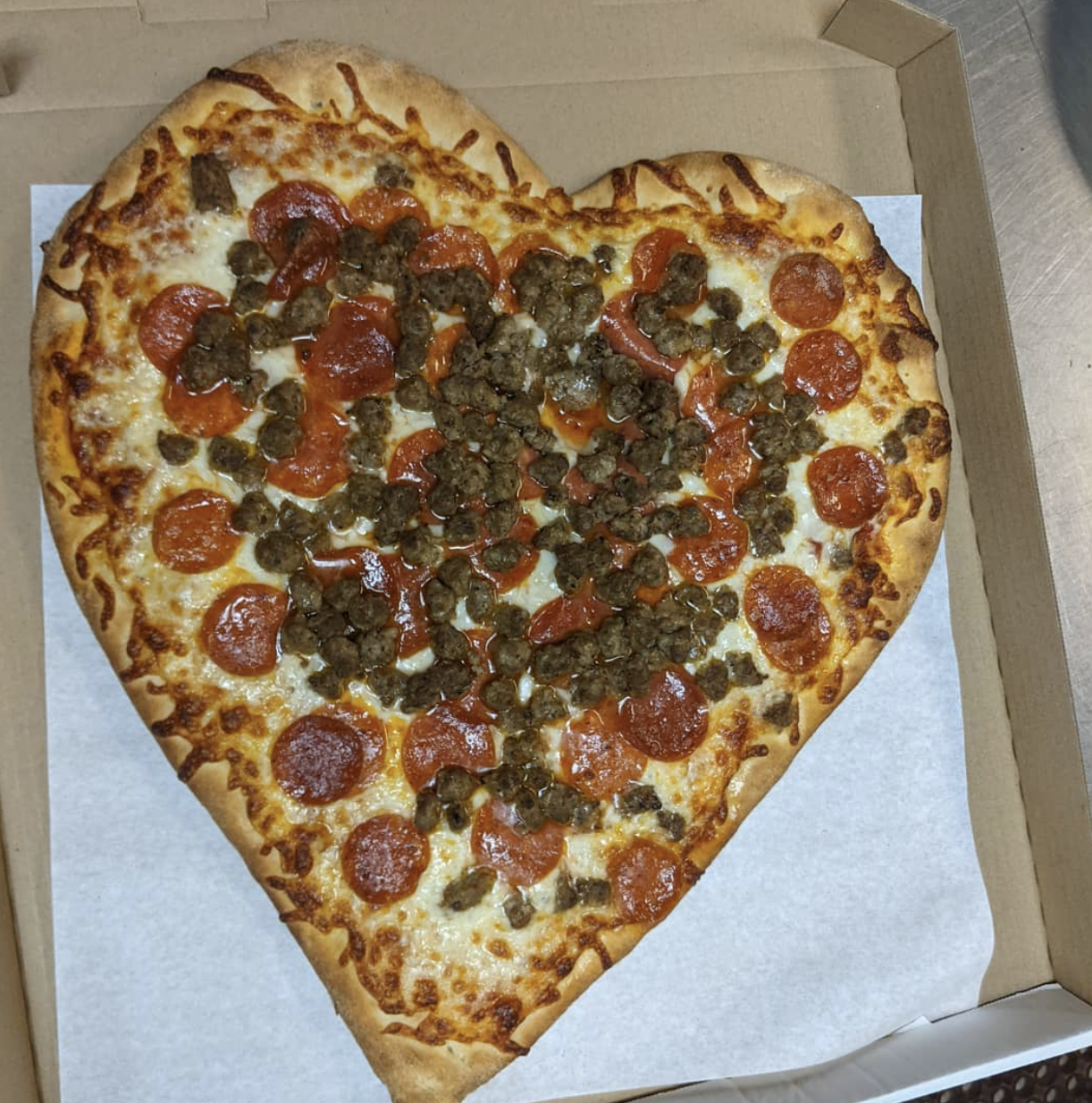 Vittoria Pizza Alhambra
July 24 to July 30
Vittoria Pizza Alhambra showcases a wide selection of pizza options, ranging from classic favorites like Cheese and Pepperoni to more adventurous creations. With a variety of toppings and crust options available, diners have the freedom to customize their pizzas to suit their preferences.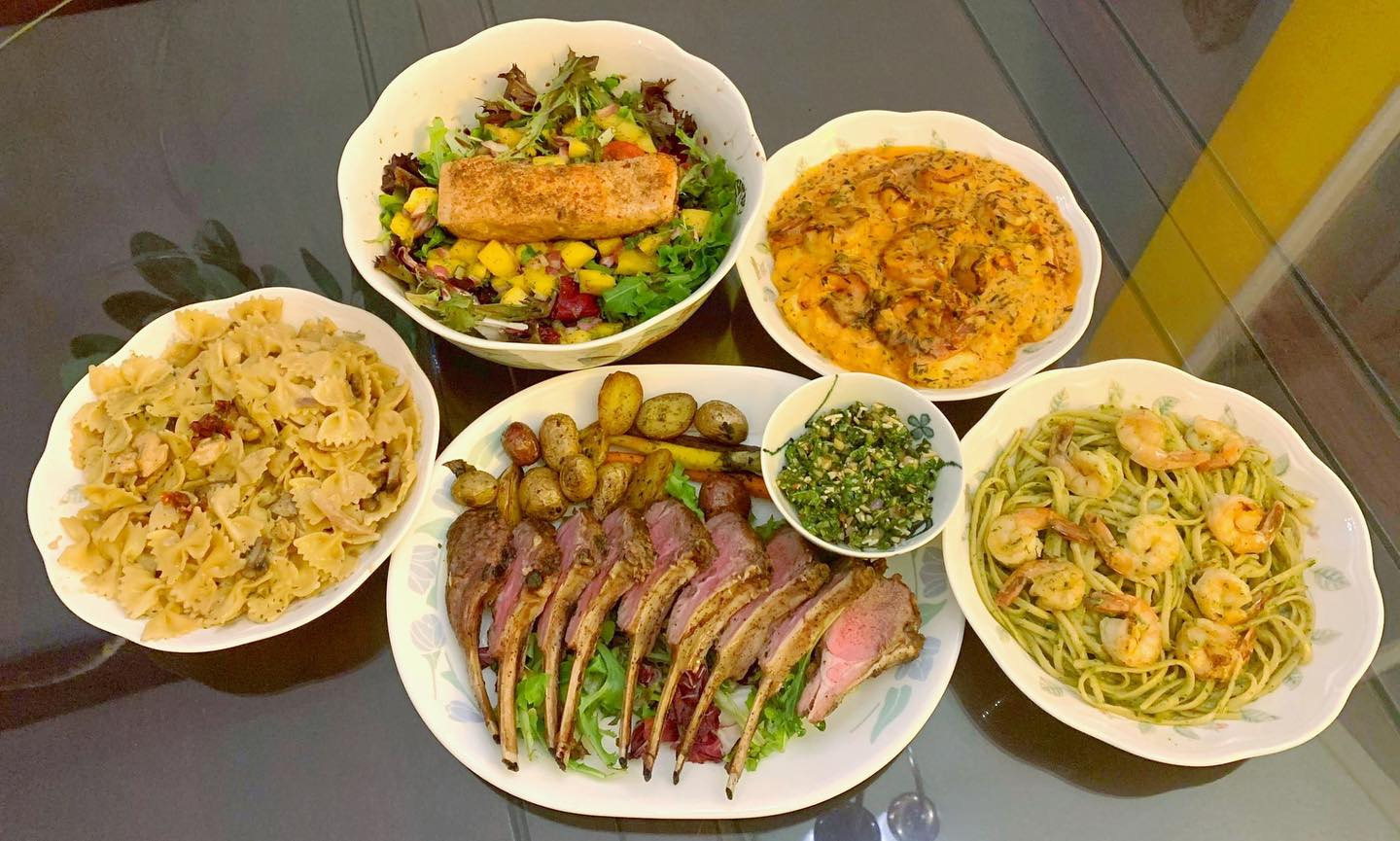 Sage Bistro
July 31 to August 6
Sage Bistro stands out as a fresh and innovative restaurant that skillfully combines the best of American and Italian culinary traditions while incorporating a captivating Asian twist. Step into this contemporary dining establishment, and you'll find yourself immersed in a world of delectable flavors and enticing aromas.
June 2023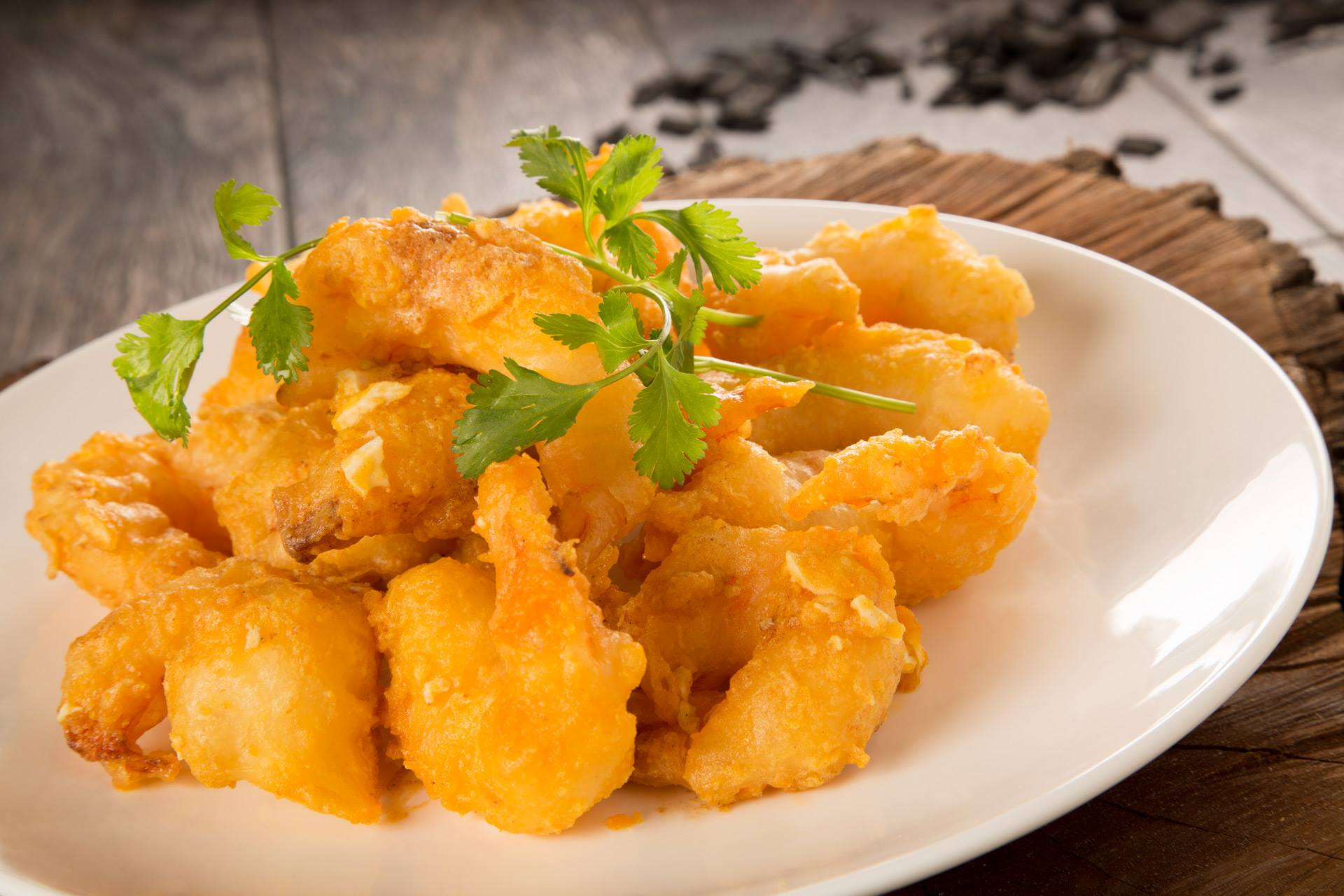 Henry's Cuisine
June 5 to June 11
Inspired by the diverse community in LA County, Henry's Cuisine aimed to serve exquisite flavors at affordable prices. Henry's Cuisine offers a variety of dishes composed of Asian and Western ingredients that satisfies all taste buds.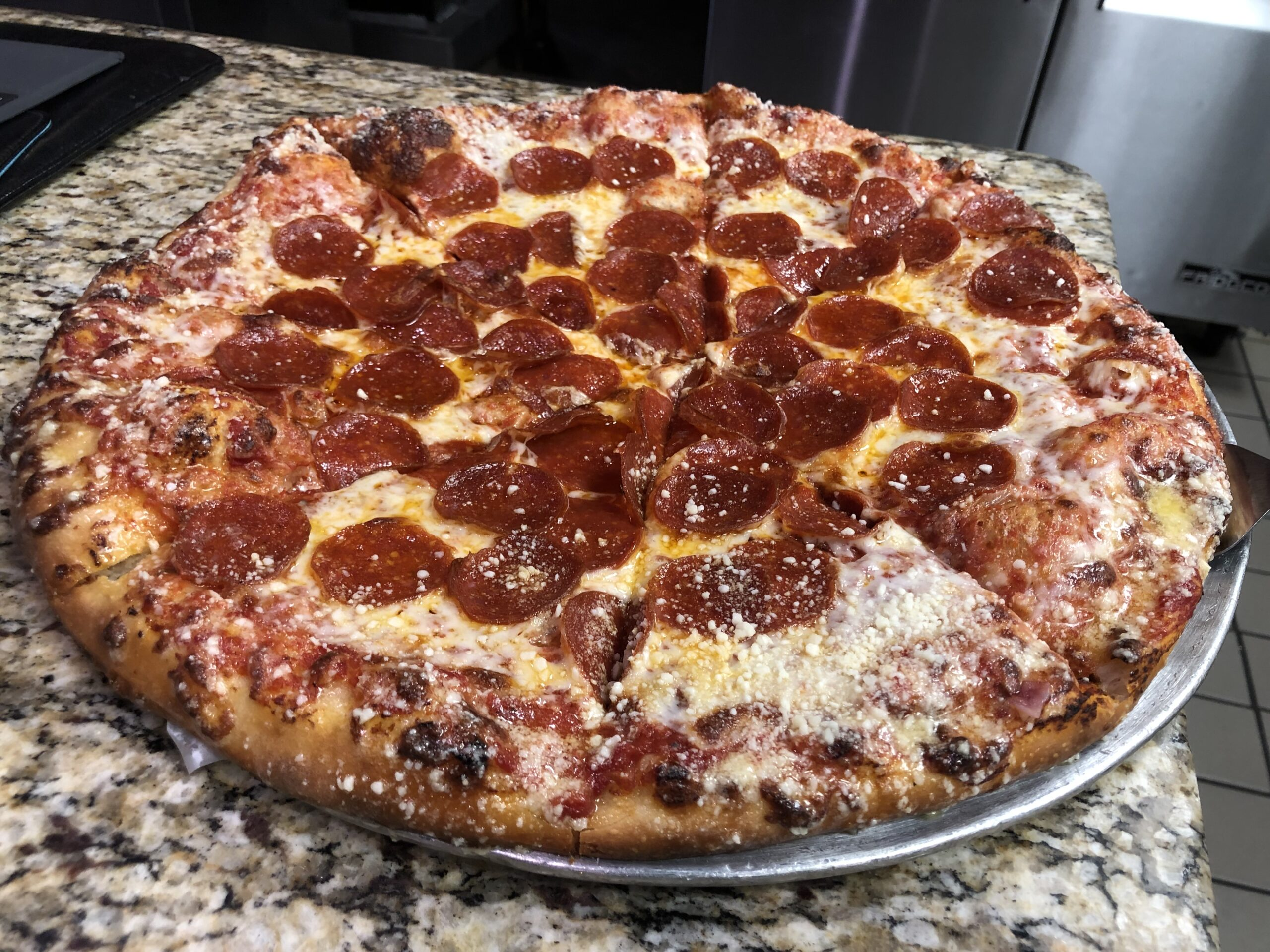 Alondra's is now Awsom
June 12 to June 18
In Alhambra, one establishment has achieved a status among foodies and sports fans: Alondra's. With lines and big bowl games making this restaurant a beloved eatery, the name change seems perfect. Alondra's is now "Awsom."
Burnt Belly
June 12 to June 18
Burnt Belly is a dedicated expert in the art of low and slow wood-burning BBQ. Inspired by travel and passion for different cultures, Burnt Belly BBQ has a vast menu, utilizing the freshest ingredients.
Lollicup
June 26 to July 2
Lollicup has been serving up bubble tea since 2000. Having been one of the first shops to introduce boba milk tea to Southern California, the Lollicup® brand has proudly stood the test of time.
May 2023
Chonito's Mexican Restaurant
April 24 to April 30
Chonito's Mexican Restaurant is famous for their mouthwatering molcajetes and their savory guisados. Their chefs bring the distinctive flavors of Mexico, from their sweet non-spicy Mole Poblano to their succulent Carnitas Zacatecas. Chonitos has everything to satisfy your taste buds!
Nakazo Ramen Bistro
May 1 to May 7
Nakazo Ramen Bistro Alhambra is specialized in preparing savory Tonkotsu Broth by slow cooking it for 14 hours. They are committed to using only fresh ingredients to find the perfect food pairing in every Ramen bowl they serve.

Bagel Exchange
May 8 to May 14
At Bagel Exchange, you can enjoy 25 different varieties of freshly made bagels every day. In addition to this, they provide 4 large TVs that display live stock charts and financial news, as well as a selection of board games for customers to play. You can easily place an order online for carryout or delivery.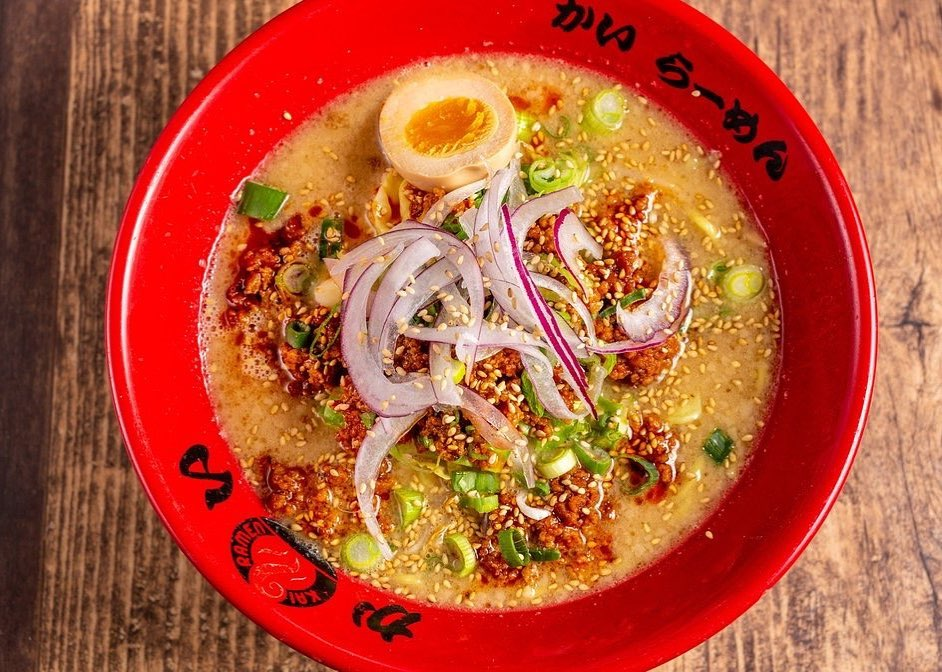 Kai Ramen Alhambra
May 15 to May 21
Kai Ramen Alhambra features a variety of ramen dishes, each made with fresh ingredients and carefully crafted to offer a unique taste experience. In addition to the delicious food, the restaurant has a cozy and inviting atmosphere that is perfect for a casual meal with friends or family.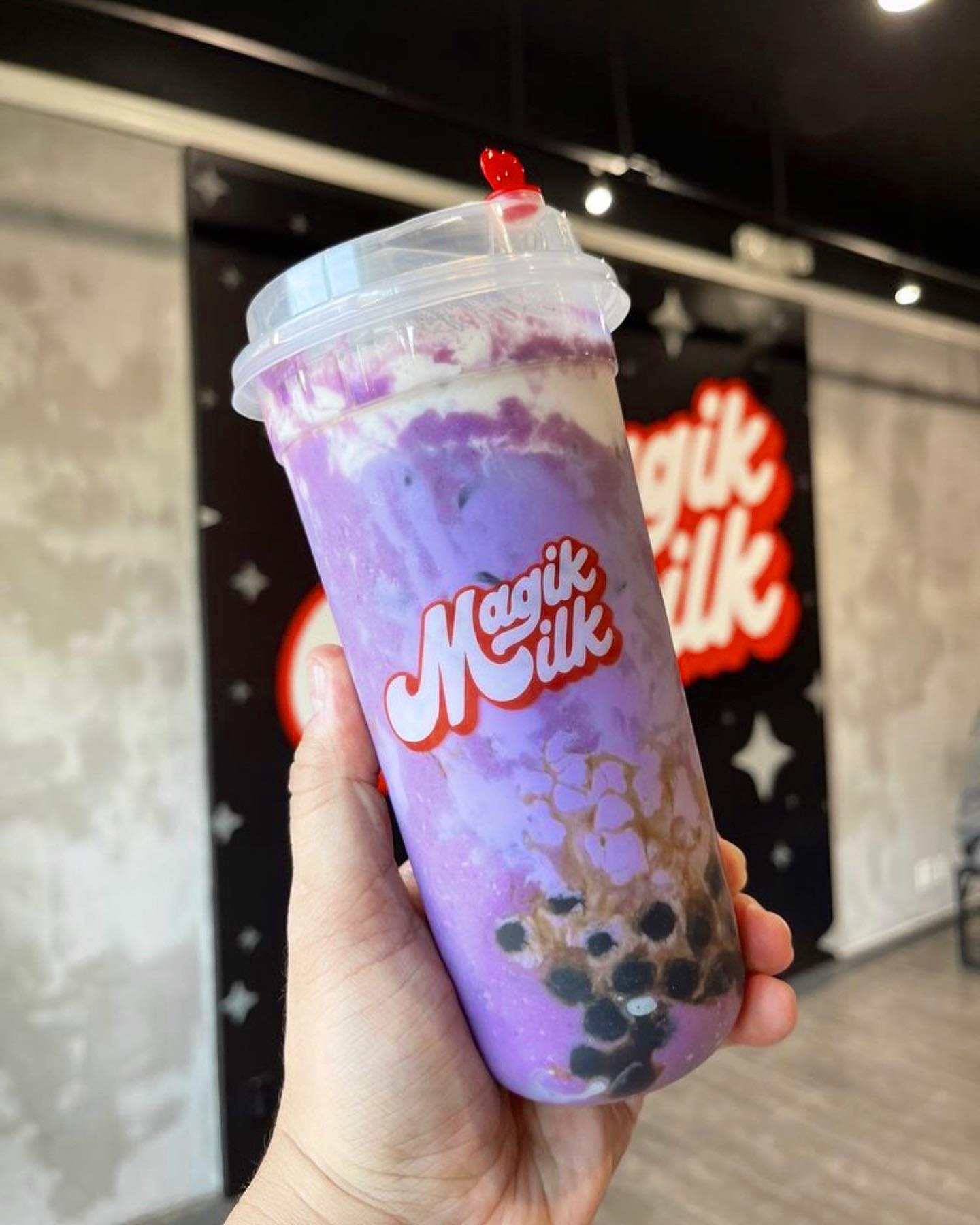 Magik Milk
May 22 to May 29
Magik Milk has successfully carved a niche in the dairy-free market, delighting customers with its plant-based and vegan-friendly offerings. Founded by Jawn and Maleah, who bring their unique backgrounds and expertise to the brand, Magik Milk aims to become a leading name in the CPG industry.
April 2023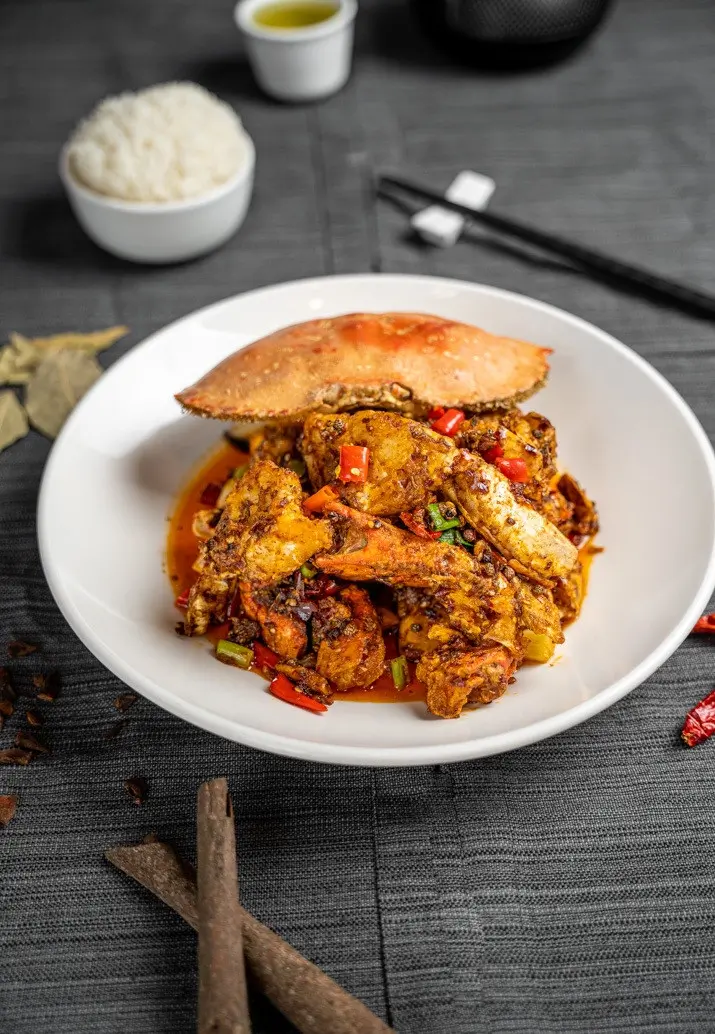 Xiang La Hui
March 27 to April 2
Xiang La Hui Alhambra offers a variety of authentic Chinese dishes, including Sichuan-style spicy dishes, seafood specialties, and classic noodle and rice dishes. The restaurant is known for its bold flavors, generous portions, and reasonable prices.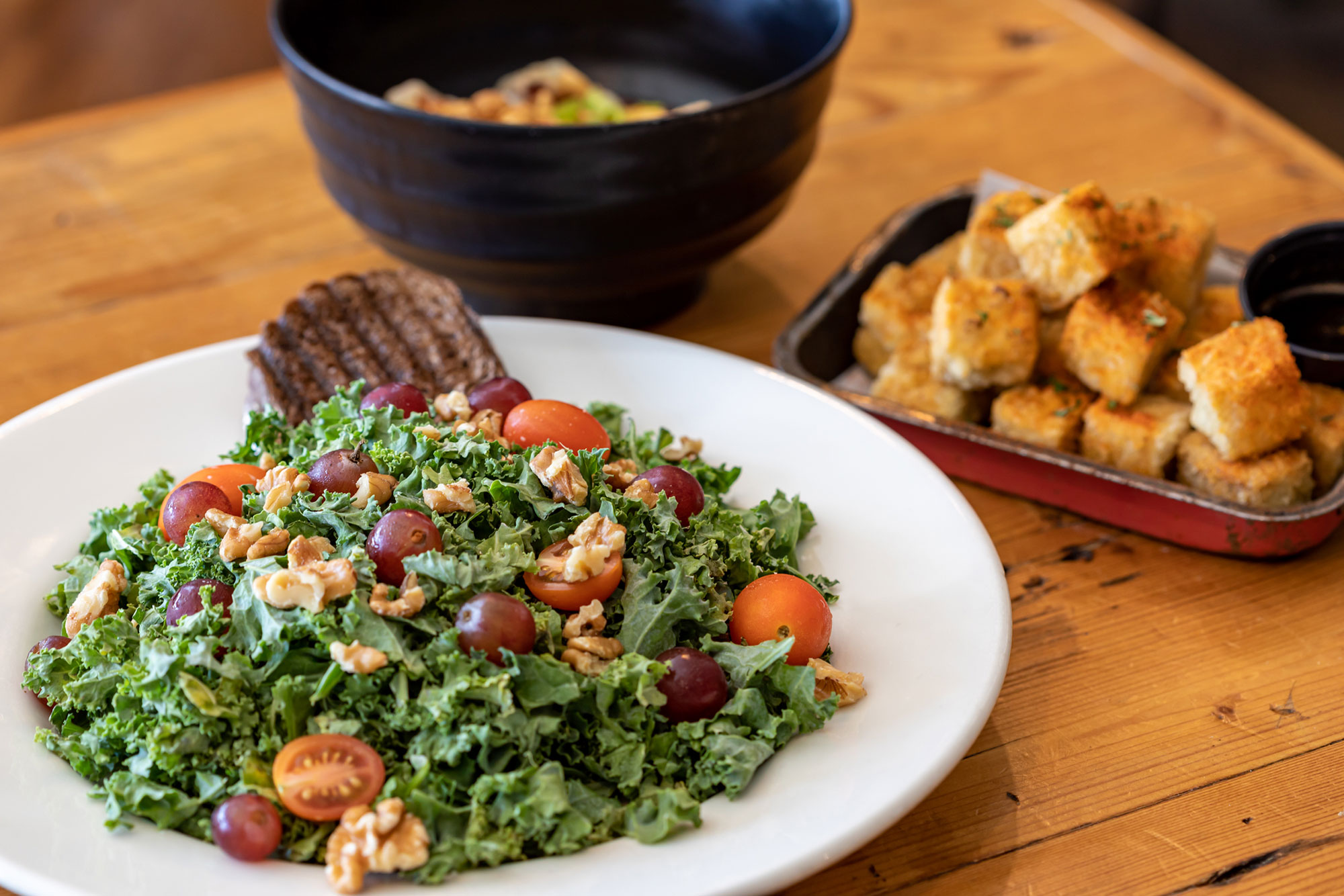 Bon Appetea Cafe
April 3 to April 9
Bon Appetea was born out of the founders' love for gathering with friends, eating yummy food, and drinking a delicious cup of coffee or tea. Their aim was to deliver a café that was cute and cozy, yet beautiful and inviting, and is located in a building built over 100 years ago.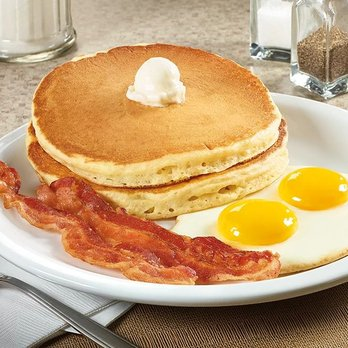 Denny's Alhambra
April 10 to April 16
Denny's Alhambra offers a classic diner-style decor and menu and a wide range of breakfast, lunch, and dinner options that cater to a variety of tastes and dietary needs. With its convenient location and welcoming atmosphere, Denny's Alhambra is a great spot to enjoy a delicious meal any time of day.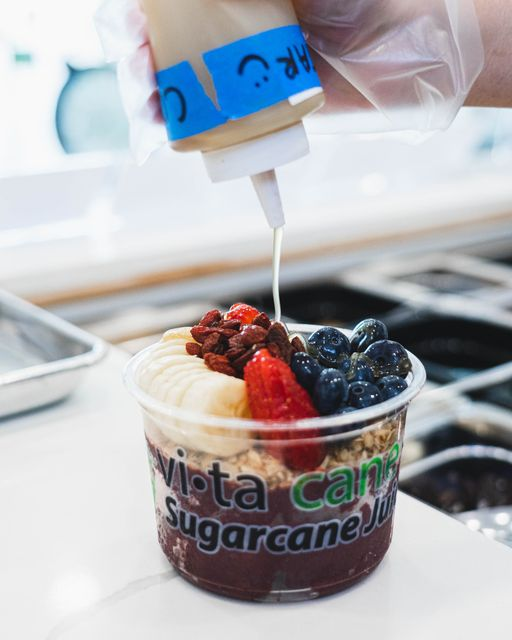 Vita Cane Sugarcane Juicery & Acai Bar
April 24 to April 30
Vita Cane Sugarcane Juicery & Acai Bar sources all-natural, fresh, and organic ingredients that provide high levels of antioxidants, vitamins, and minerals through their Sugarcane-based drinks and Acai bowls
March 2023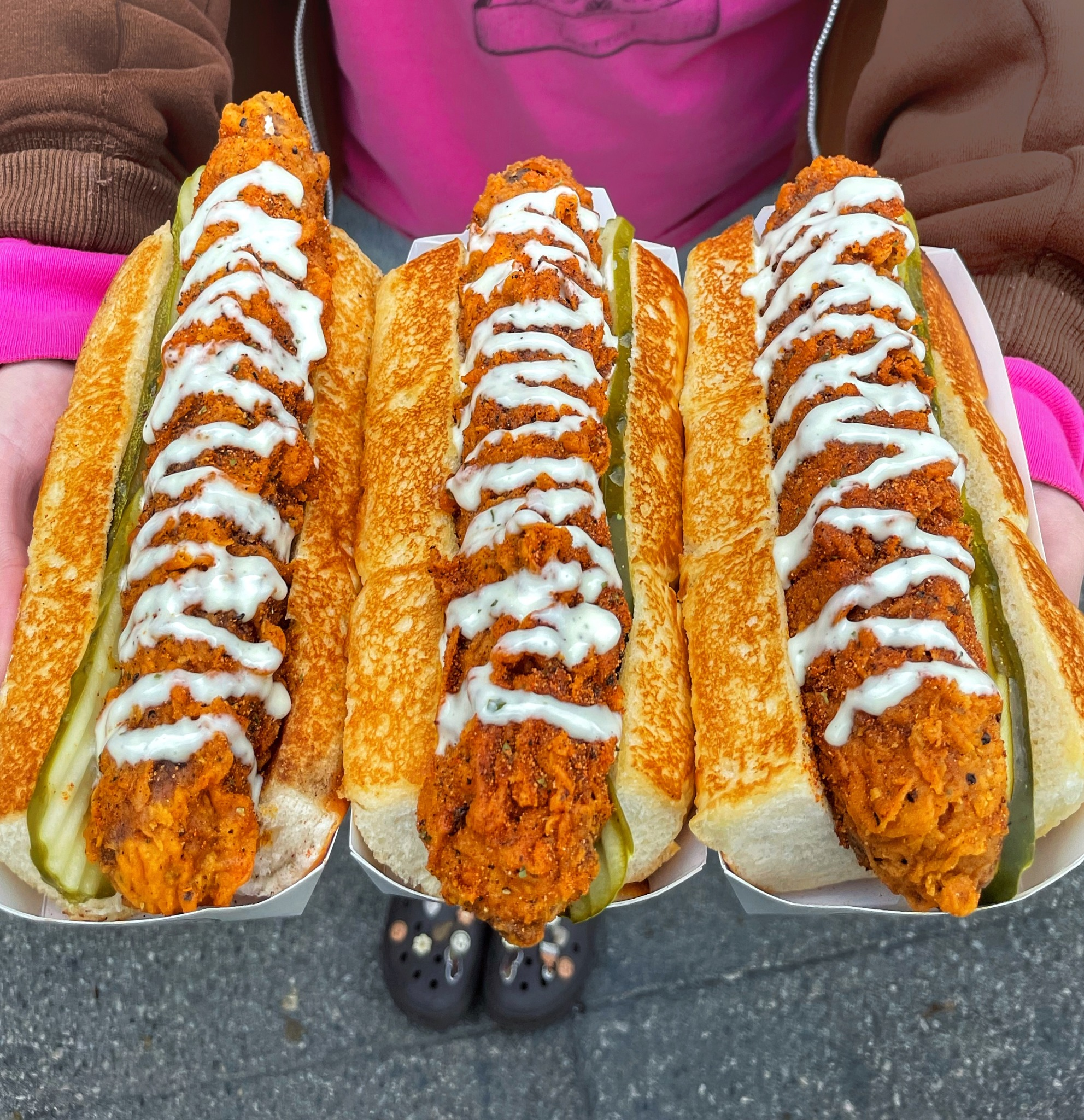 Dog Haus
February 27 to March 5
Dog Haus creates hand-crafted hormone and antibiotic-free hot dogs, sausages, burgers, plant-based proteins, all served on Kings Hawaiian rolls. Crush one, then wash it down with one of their local craft beers, signature cocktails, or premium shakes.
Michoacana Alhambra
March 6 to March 12
Michoacana Alhambra is famous for its wide selection of delicious and authentic Mexican ice cream flavors, including flavors made with fresh fruits and spices. The shop also offers treats such as paletas, churros, elotes, raspados, and more!
Papa's Tacos
March 13 to March 19
Papa's Tacos is a hole-in-the-wall eatery situated inside Michoacana Alhambra, known for its authentic Mexican food, prepared using traditional recipes. Their team consists of cooks that take pride in crafting each dish with care, creating small, home-cooked batches daily.
Pho N Mor
March 20 to March 26
Pho N Mor serves a variety of authentic Vietnamese dishes such as, vermicelli bowls, rice plates, vegan specialties, and their generous bowl of Pho. Come by to enjoy a satisfying and flavorful Vietnamese meal!
February 2023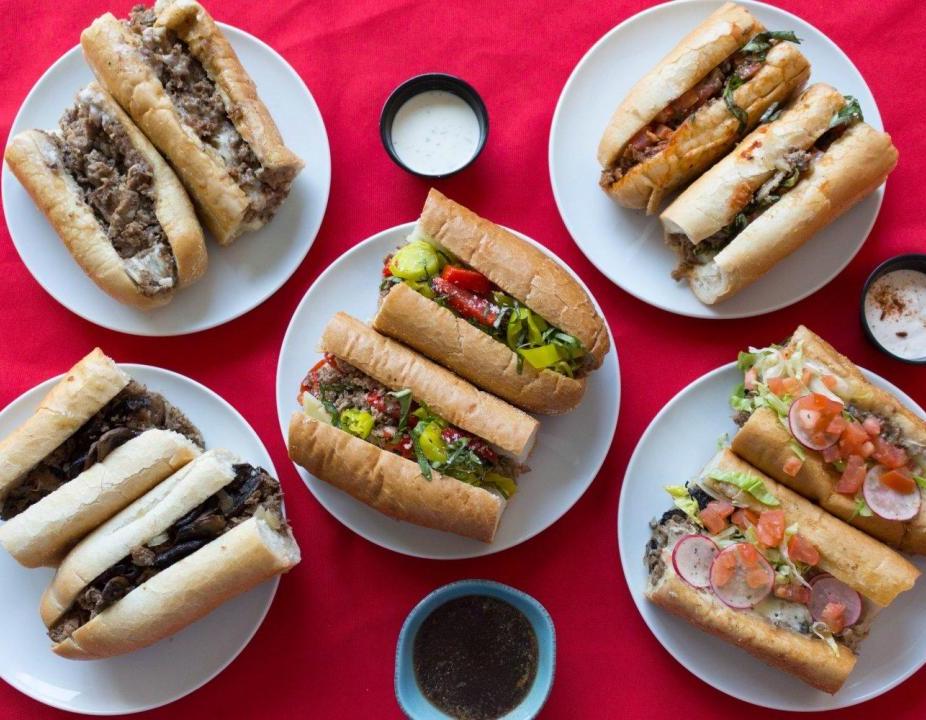 Philly Jay's Steaks
January 30 to February 5
Philly Jay's Steaks sports classic Phillies, and a variety of Philly-suited up menu from fried peppers to provolone cheese to exciting garnishes!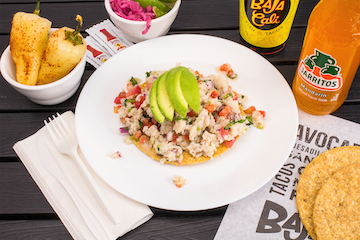 Baja Cali Fish & Tacos
February 6 to February 12
Baja Cali Fish & Tacos guarantees freshness for all of its menu items and its locations on Valley and Main Street offer a relaxed atmosphere and friendly staff, making it a popular choice for families and friends.
Chef G on 4th
February 13 to February 19
Experience the liveliness and excitement of Chef G on 4th Thai Street Food's exhibition kitchen! The restaurant's extraordinarily fast and friendly staff ensures an unforgettable experience and amazing food on every visit!
The Chicken Koop
February 20 to February 26
The Chicken Koop provides all of your chicken needs under one roof. The restaurant specializes in oven-roasted chicken paired with homemade dipping sauces and lunch specials such as their famous chicken sandwich!
January 2023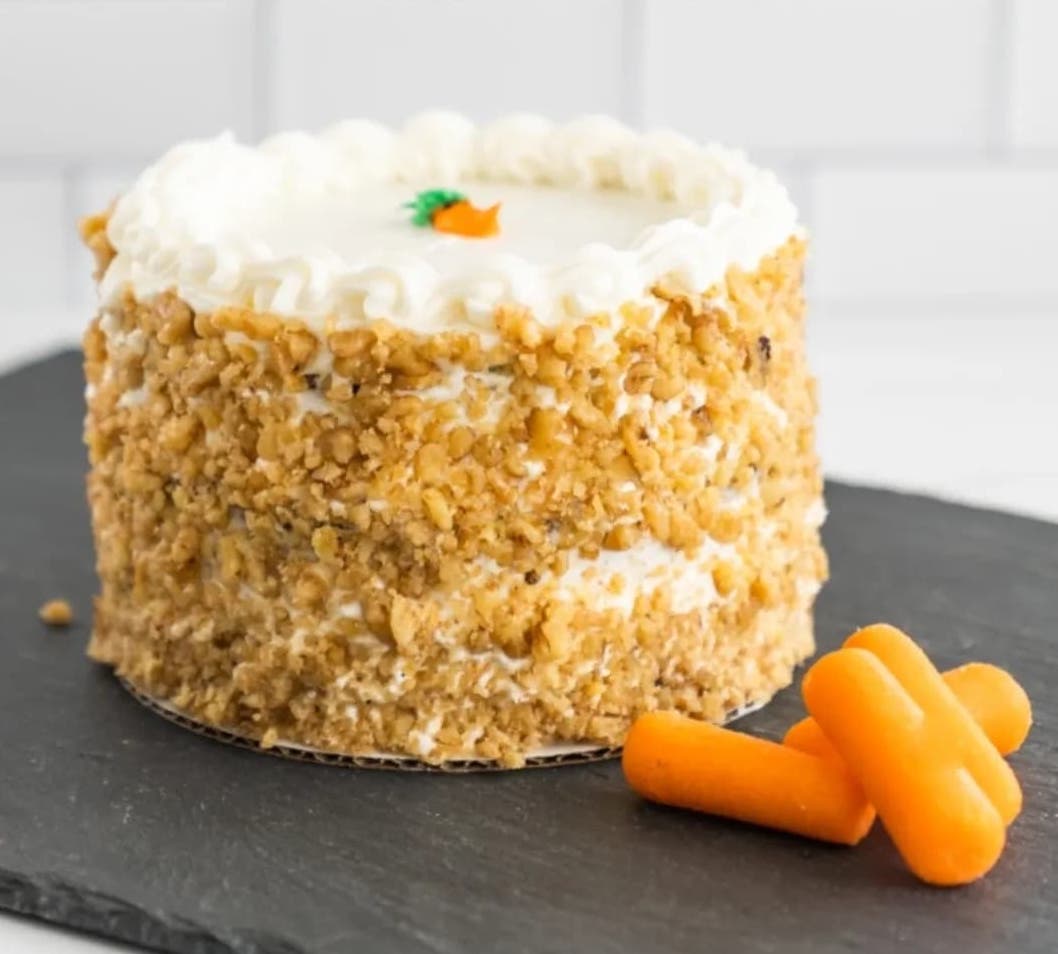 The Shredded Carrot
January 2 to January 8
The Shredded Carrot can satisfy any sugar craving! They offer a wide range of cakes, cookies, and other baked goods all made uniquely using traditional recipes.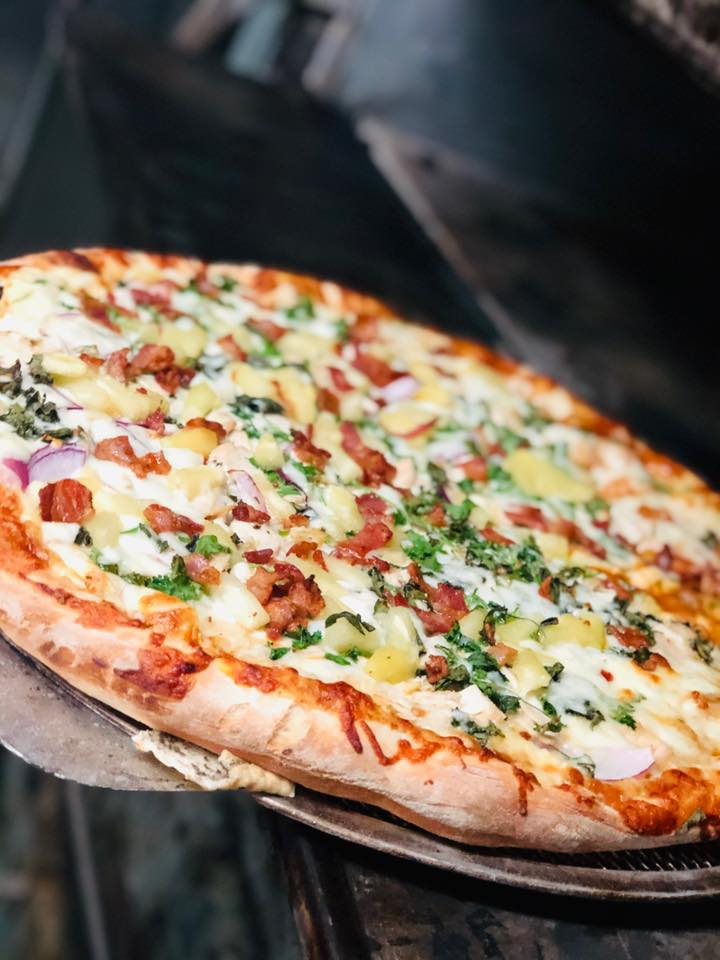 Genovese's Italian Kitchen
January 9 to January 15
Alhambra is home to the ever-popular Genovese's Italian Kitchen. Expand your horizons with delicious options like authentic Italian spaghetti, pizzas, apple curry salad, and more!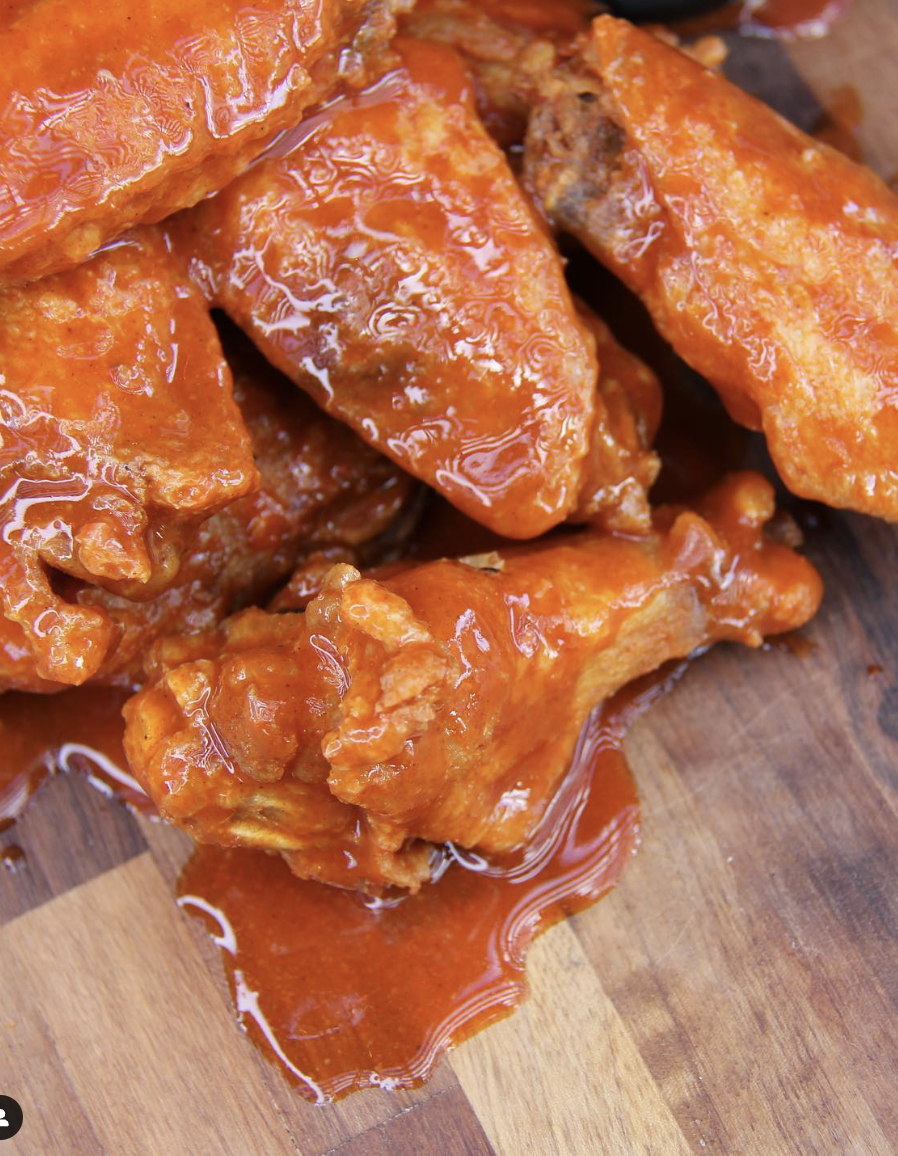 Alondra's
January 16 to January 22
Started by 3 brothers inspired by family recipes, the restaurant is home to their famous wings and sauce combos, mouthwatering artisan pizzas, burgers,
and pasta!
Boat House
January 23 to January 29
Boat House is the city's nautical-themed seafood restaurant serving traditional boiled and fried seafood goodness such as king crab legs, shrimp, oysters, calamari and fries, lobster, seasonal crawfish, and more!
December 2022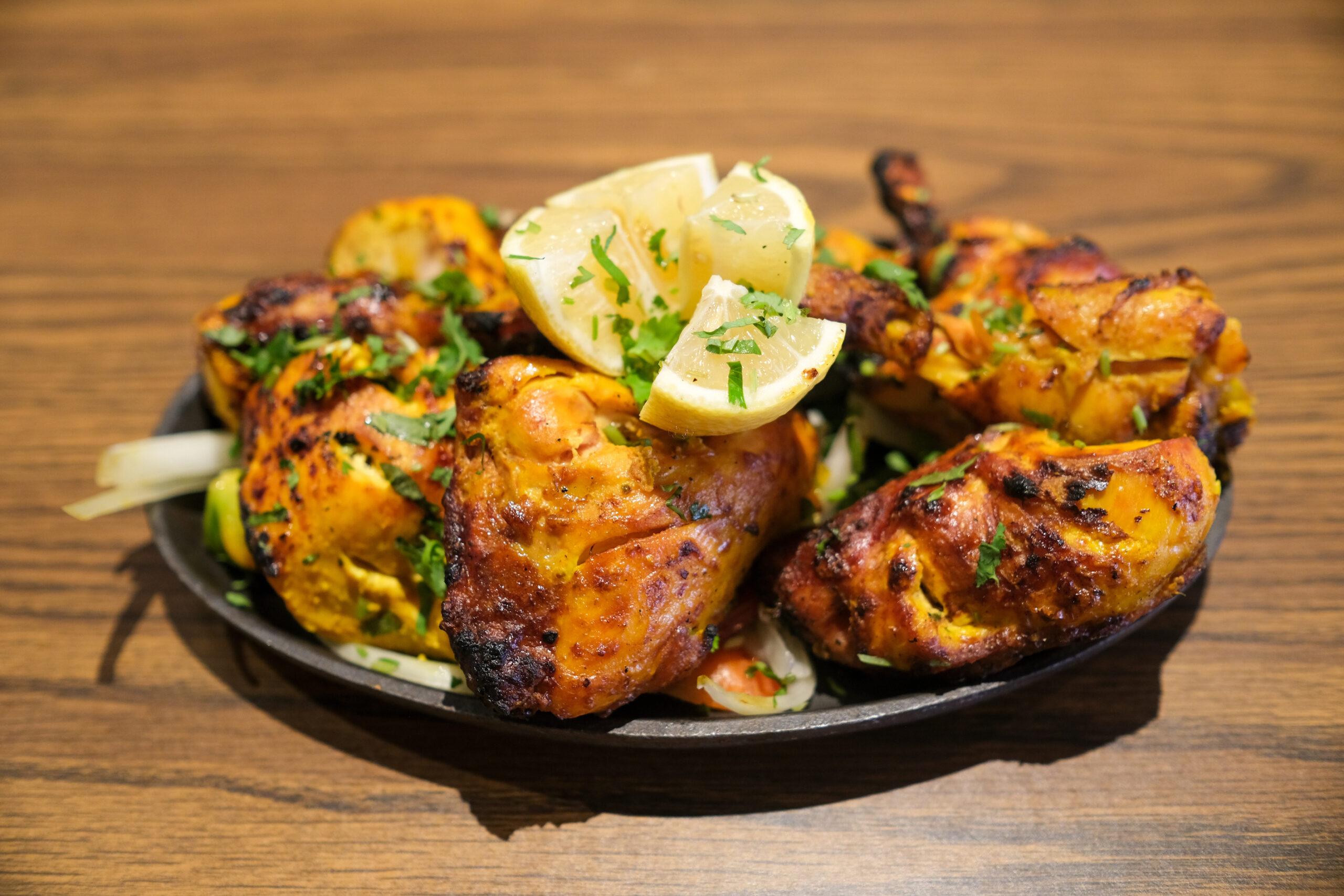 Mahan Indian Restaurant
November 28 to December 4
Mahan Indian Restaurant provides Alhambrans with a unique journey to a little piece of India. The restaurant specializes in North Indian dishes such as makhani, tandoori chicken, and various kinds of masala. Its team is known for its passion for the art of cooking Indian cuisine, and its dedication to serving with love and hospitality.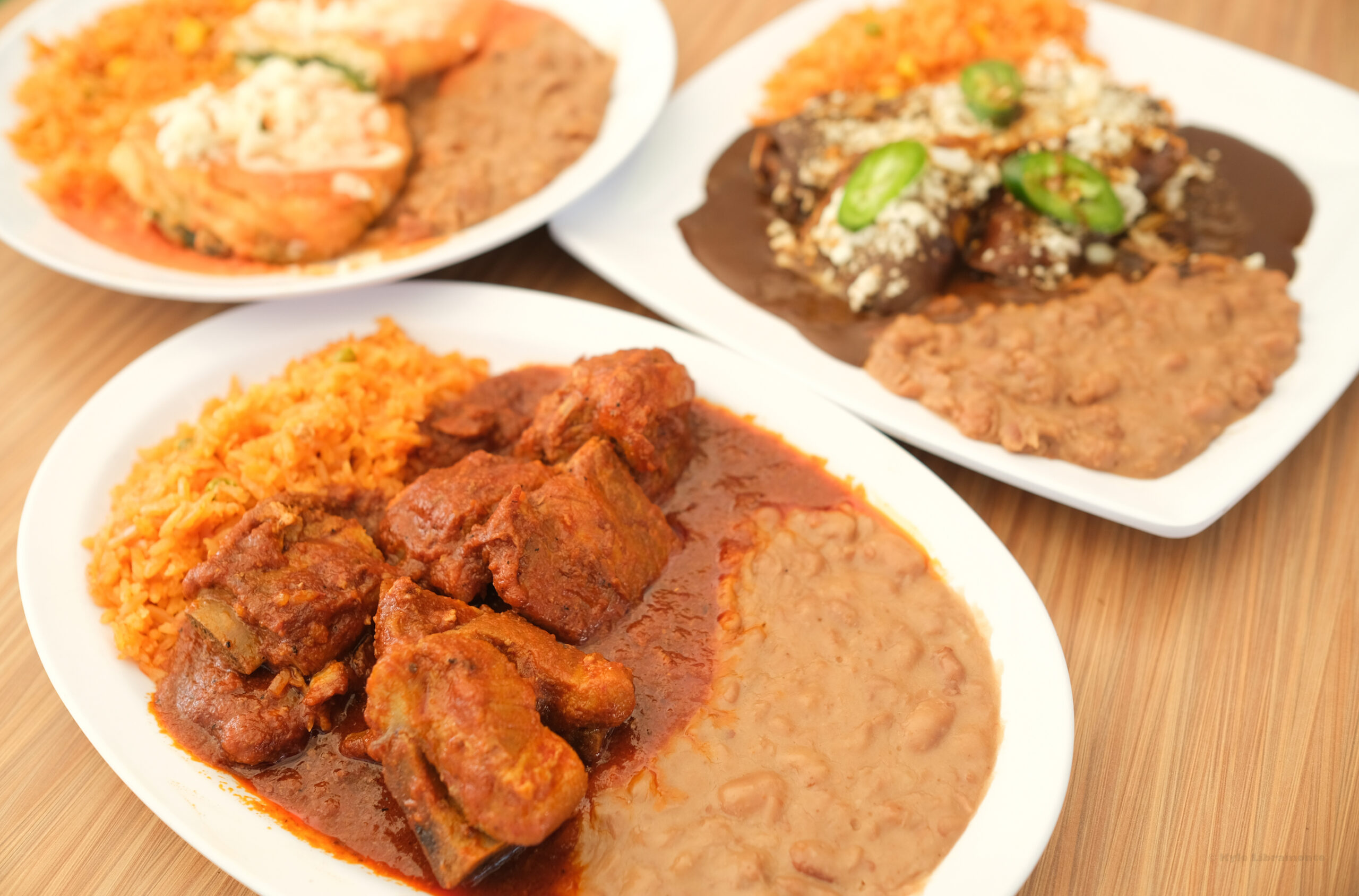 El Ranchero Restaurant
December 5 to December 11
El Ranchero Restaurant has been serving authentic homestyle Mexican food to Alhambrans since 1985. This authentic Mexican eatery is focused on delivering legendary family recipes from Tijuana to Alhambra's community.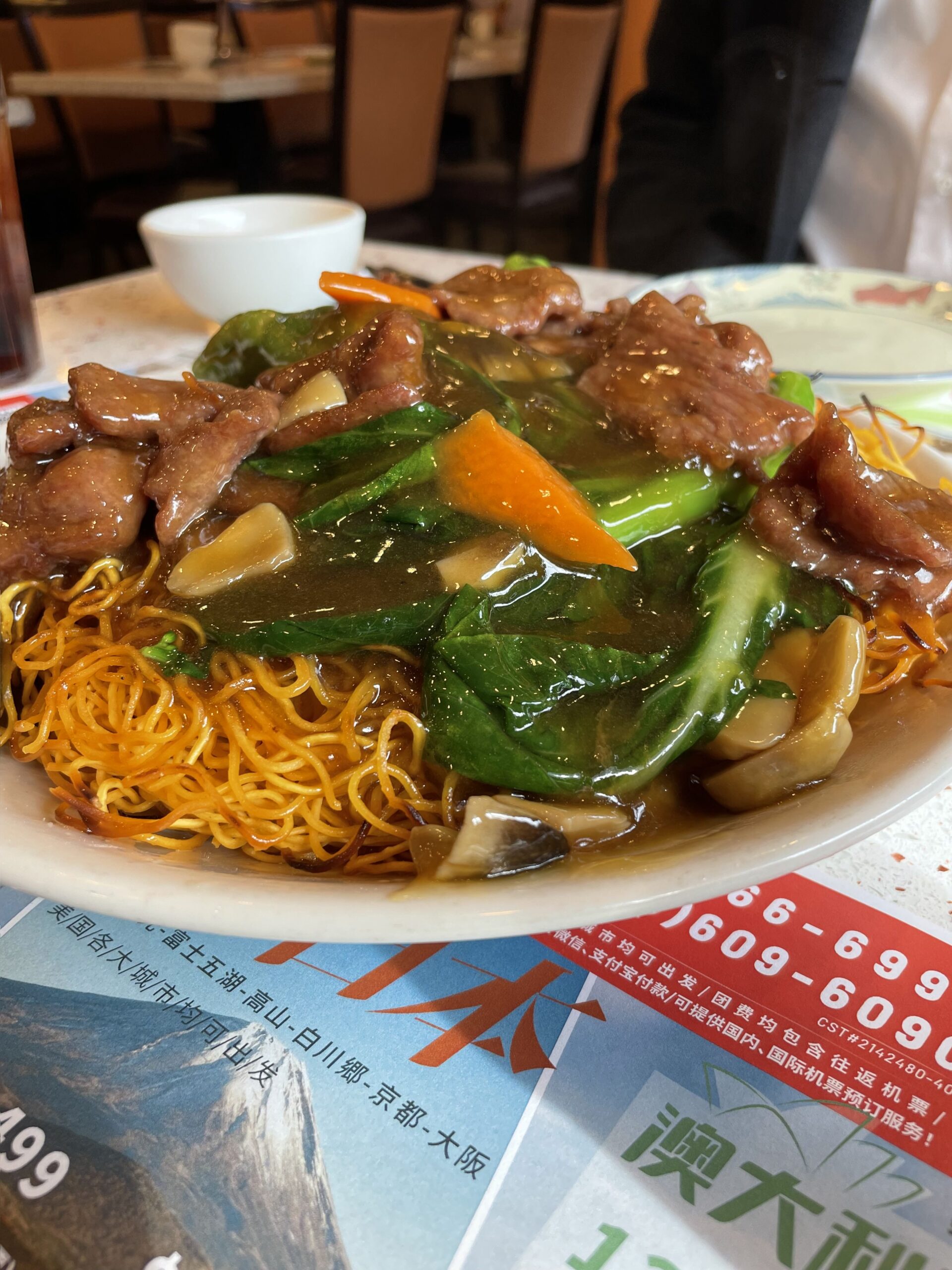 A-Me Kitchen
December 12 to December 18
A-Me Kitchen was opened by its founders to share their food culture with the Alhambra community. Their unique menu was created to show a blend of cultures and a variety of delicious flavors.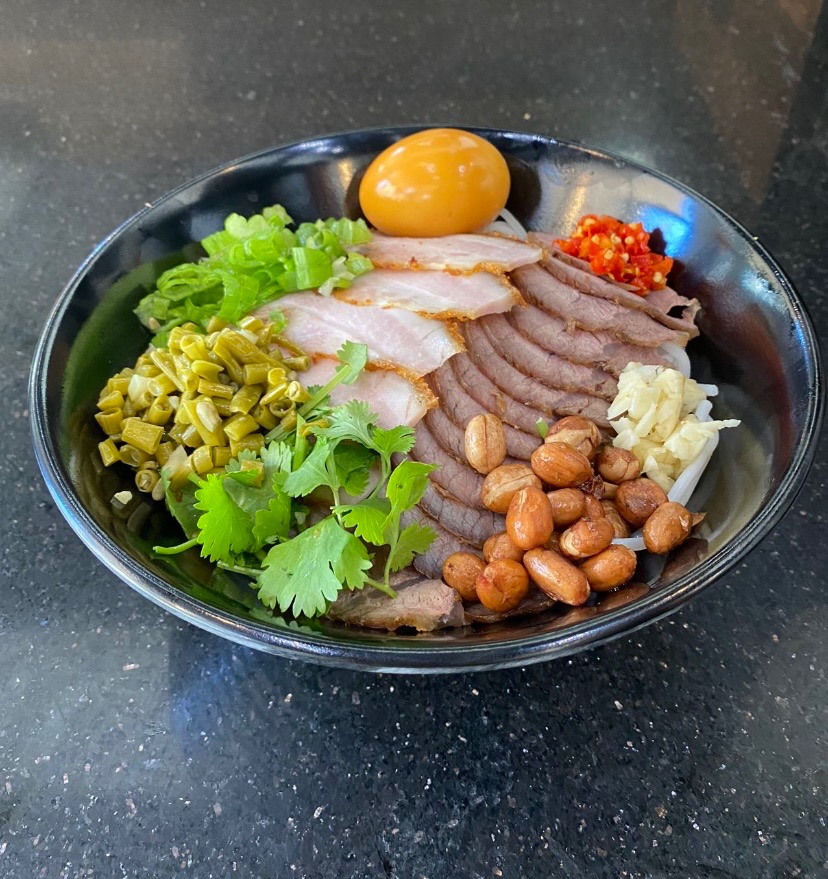 Lily's Kitchen
December 19 to December 25
Lily's Kitchen Noodle House is the newest mom-and-pop shop in the city specializing in authentic-tasting rice and noodle meals using only the best ingredients.
November 2022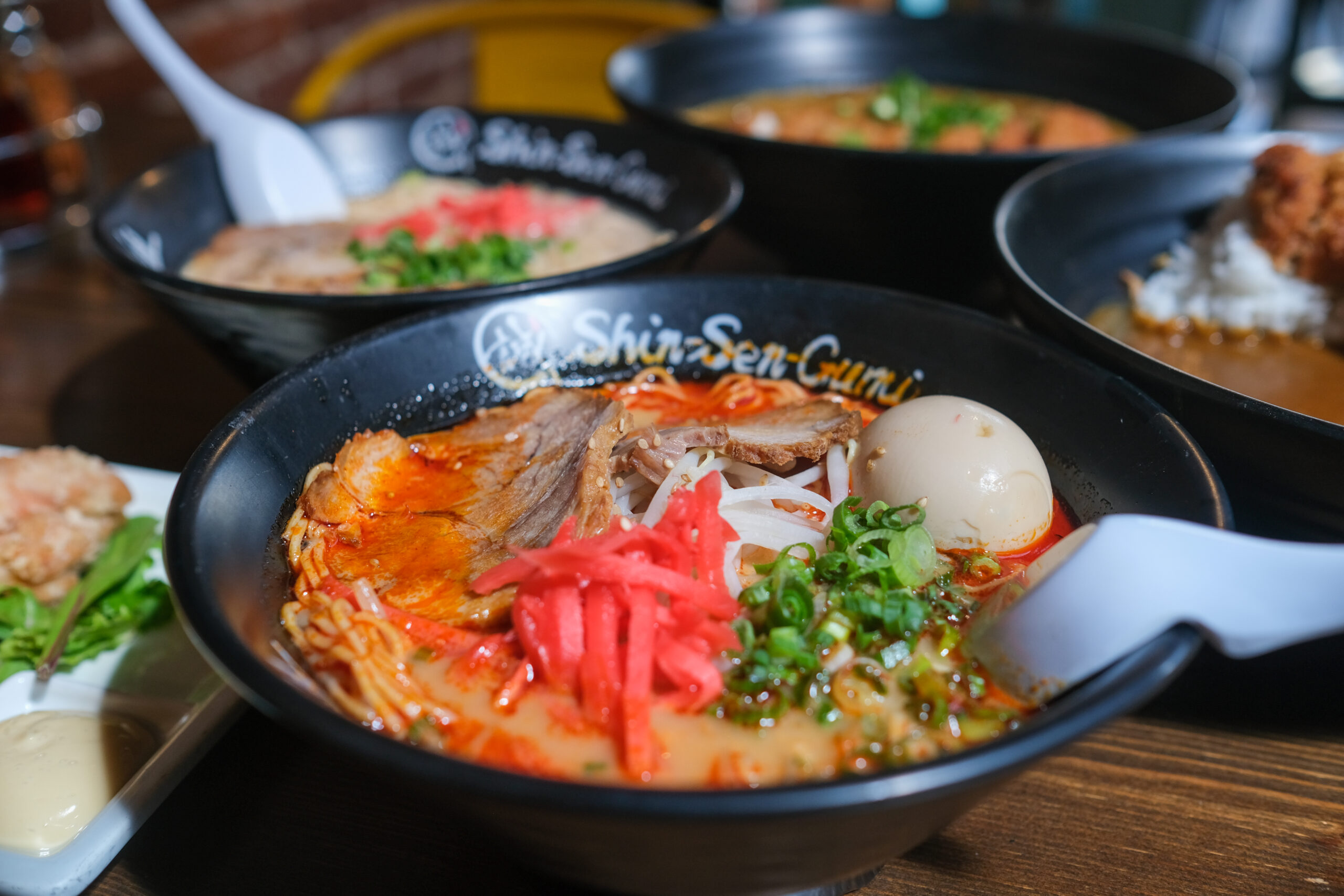 Shin-Sen-Gumi
October 31 to November 6
Shin-Sen-Gumi Yakitori & Men-Ya has brought a unique approach to making Japanese specialties in Alhambra by introducing Hakata-style ramen, yakitori, udon, and various authentic eats!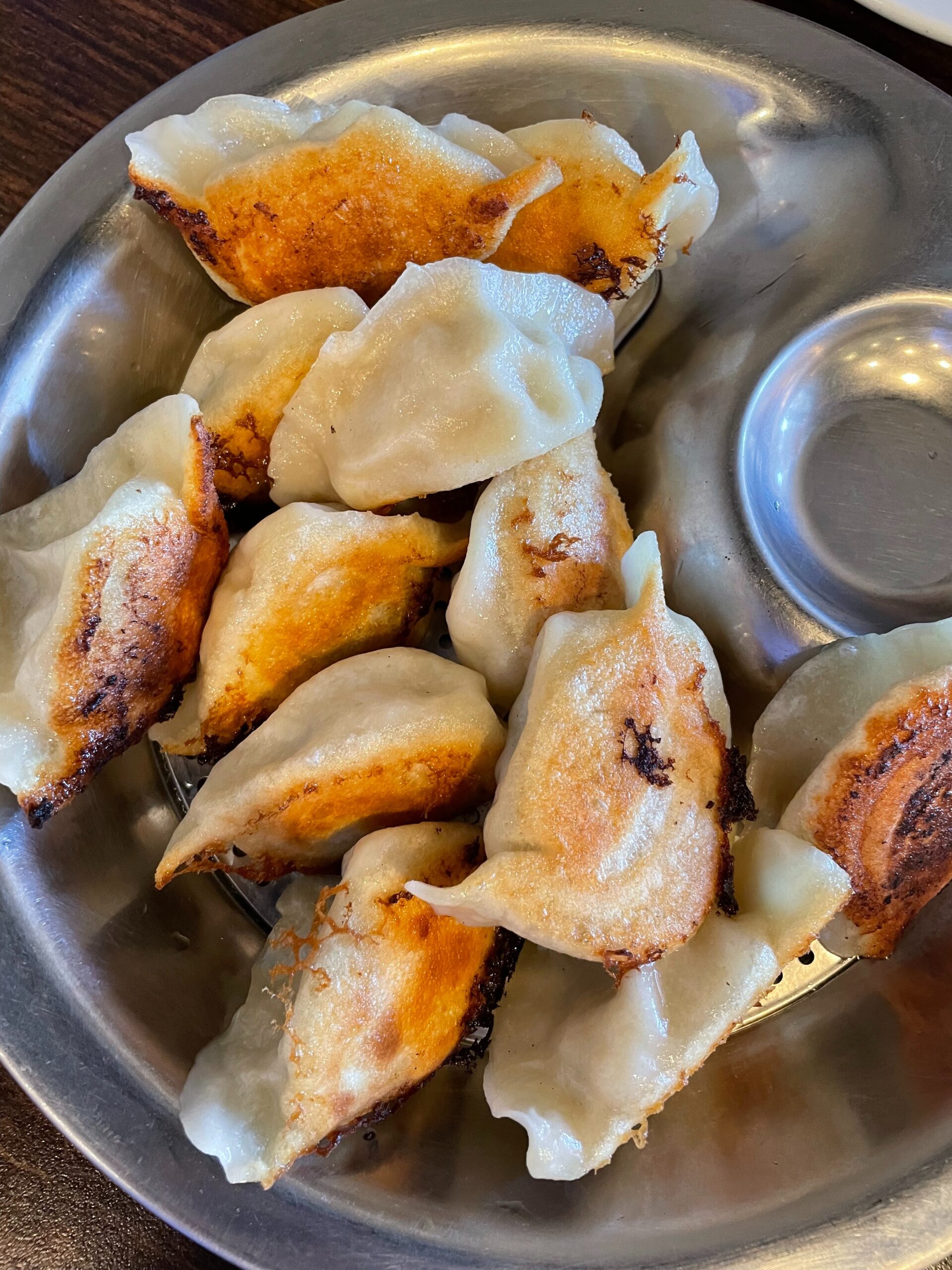 You Kitchen
November 7 to November 13
You Kitchen is a quintessential Alhambra "mom-and-pop" restaurant specializing in dumplings and traditional pancakes, made fresh to order. They serve authentic Chinese favorites based on recipes handed down for generations, bringing nostalgic flavors to all who visit.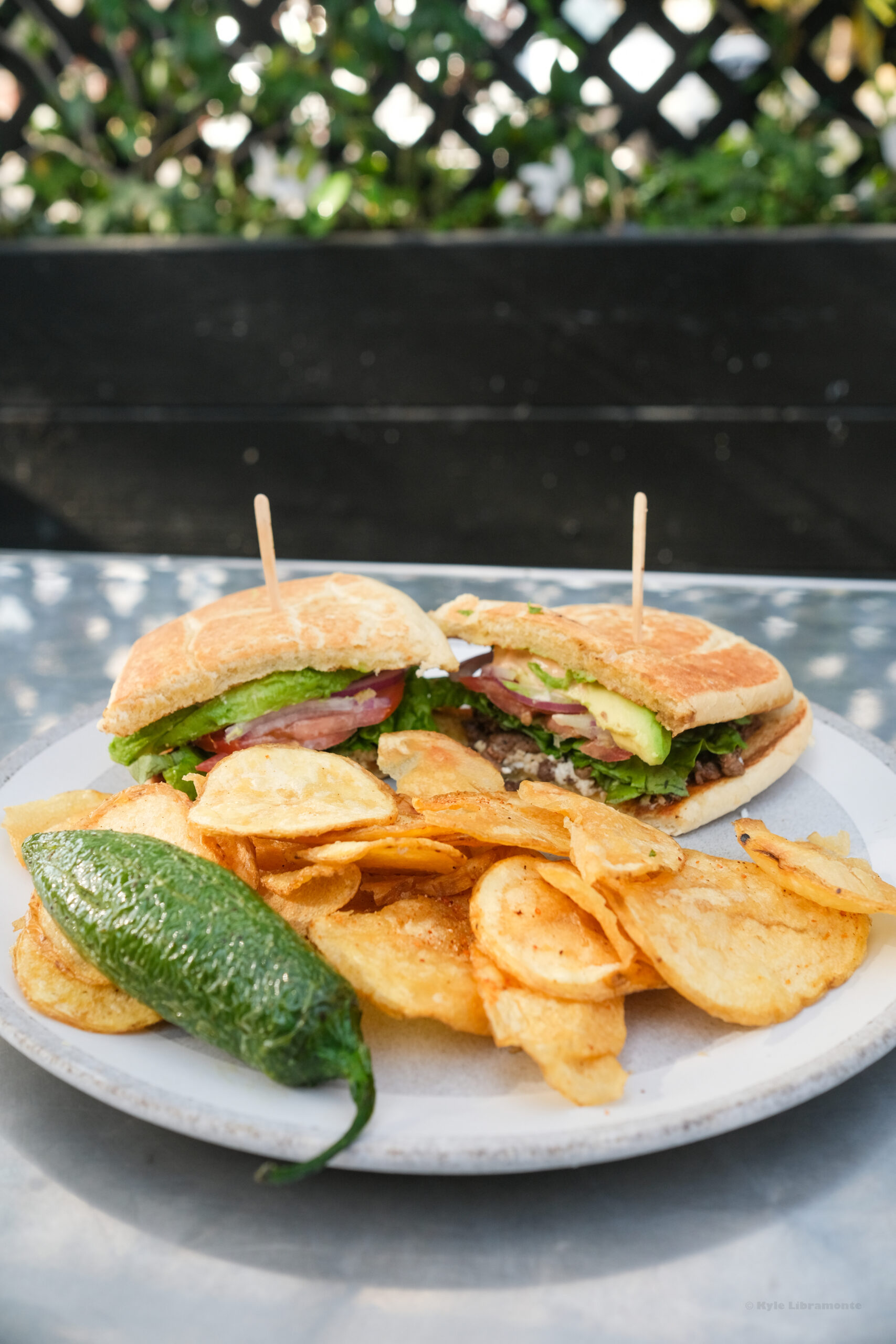 Spanglish Kitchen
November 14 to November 20
Spanglish Kitchen is the perfect eatery for food lovers who want to experience mouth-watering, traditional Mexican bites. The restaurant only uses handpicked bread and freshly sourced ingredients, guaranteeing the best menu filled with amazing flavors.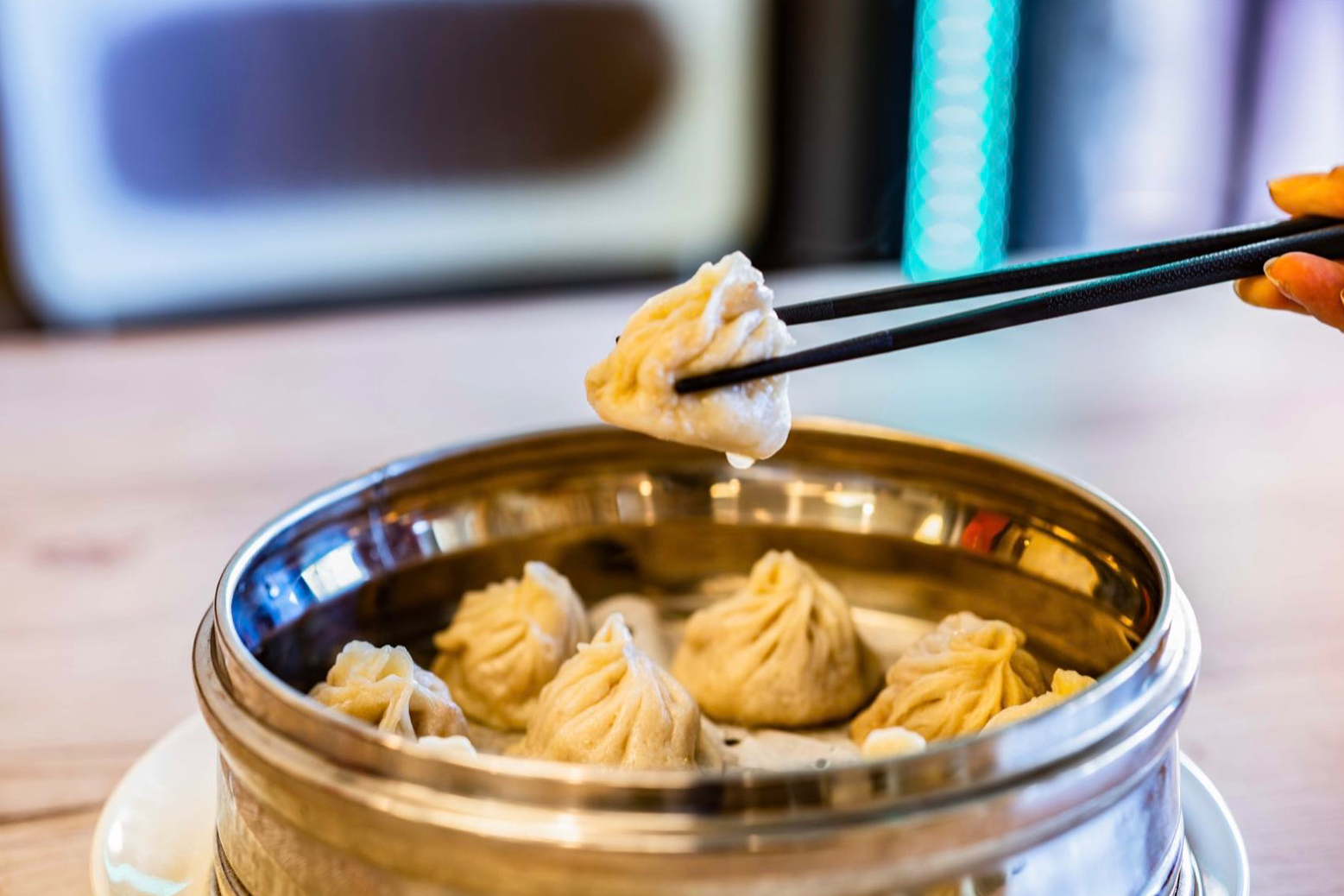 Bistro Xia's
November 21 to November 27
Bistro Xia's specializes in serving delectable meals from Xi'an, Shaanxi Province in Central China, and Shanghainese food from East-Central China. Many of its patrons come for their Chinese Hamburger, Zhuge grilled fish, and other Chinese classics that are sure to impress!
October 2022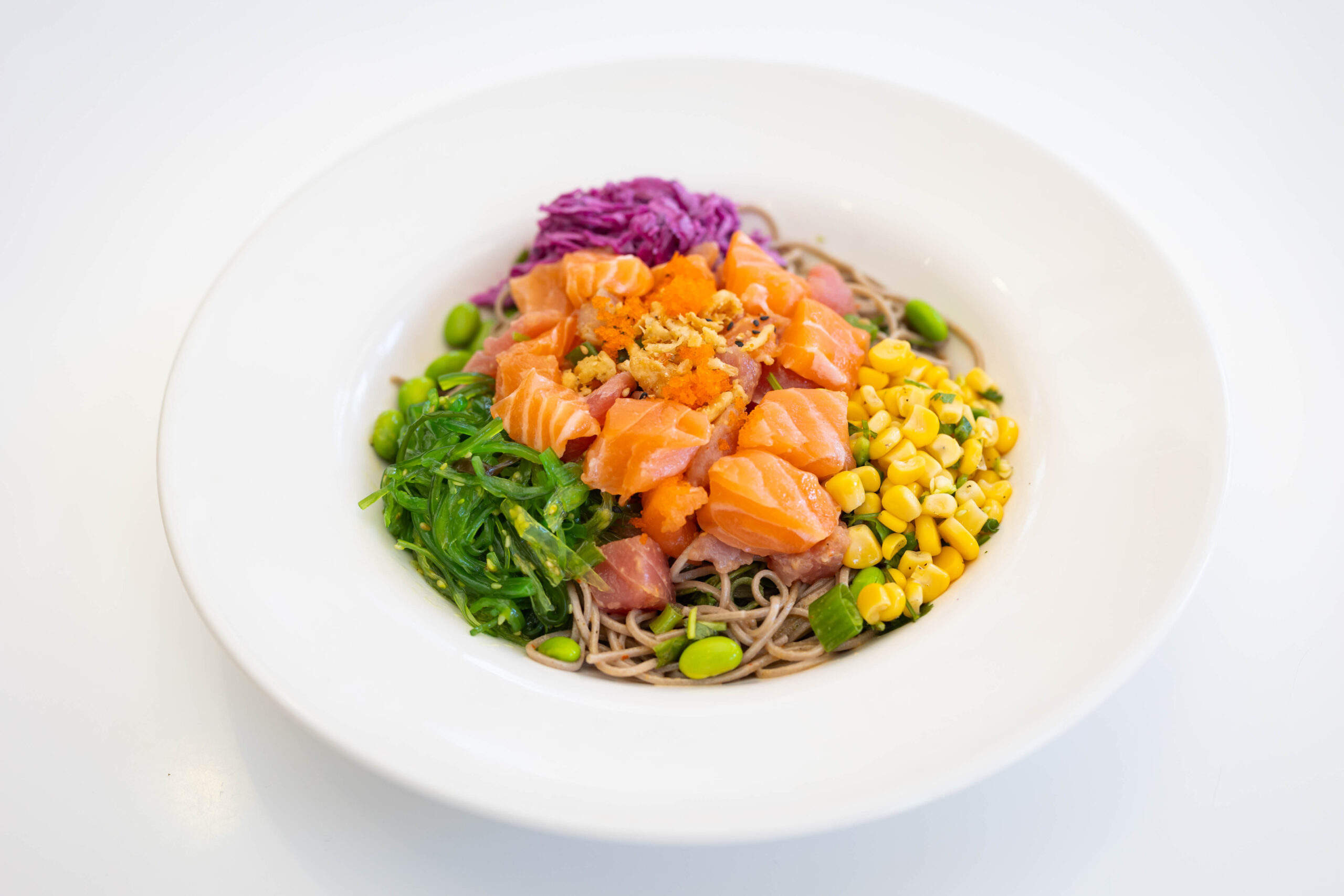 Pokestuf
October 3 to October 9
Pokestuf is the go-to spot for the freshest Poke bowls in the city. They serve custom bowls using only the best cuts of fish, 8 unique dressings made in-house, and a large variety of toppings to choose from.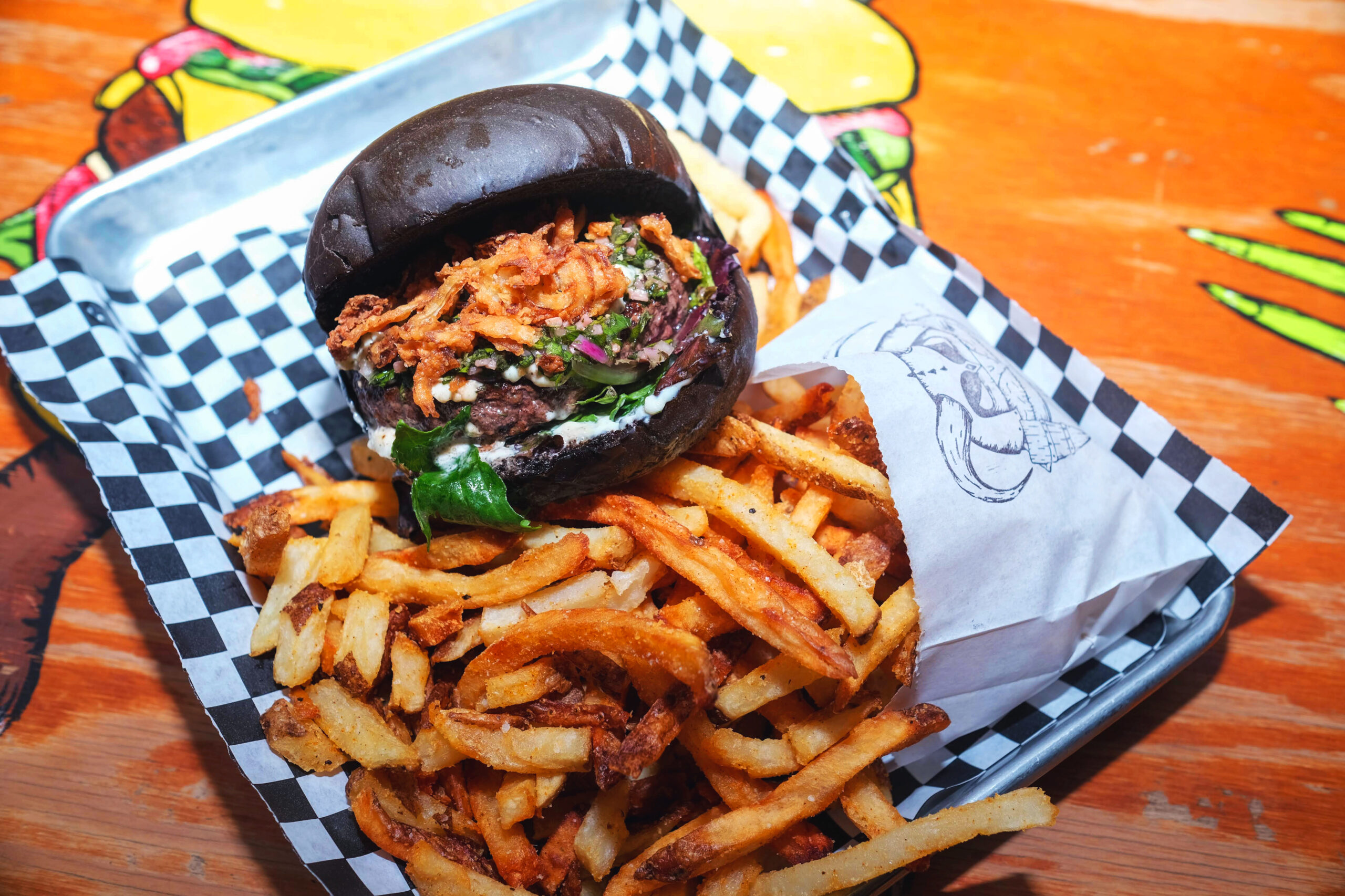 Grill 'Em All
October 10 to October 16
Grill 'Em All has brought an exciting heavy metal-themed burger shop for Alhambrans to enjoy tasty, juicy burgers made with unique ingredients, fresh toppings,
and crispy sides!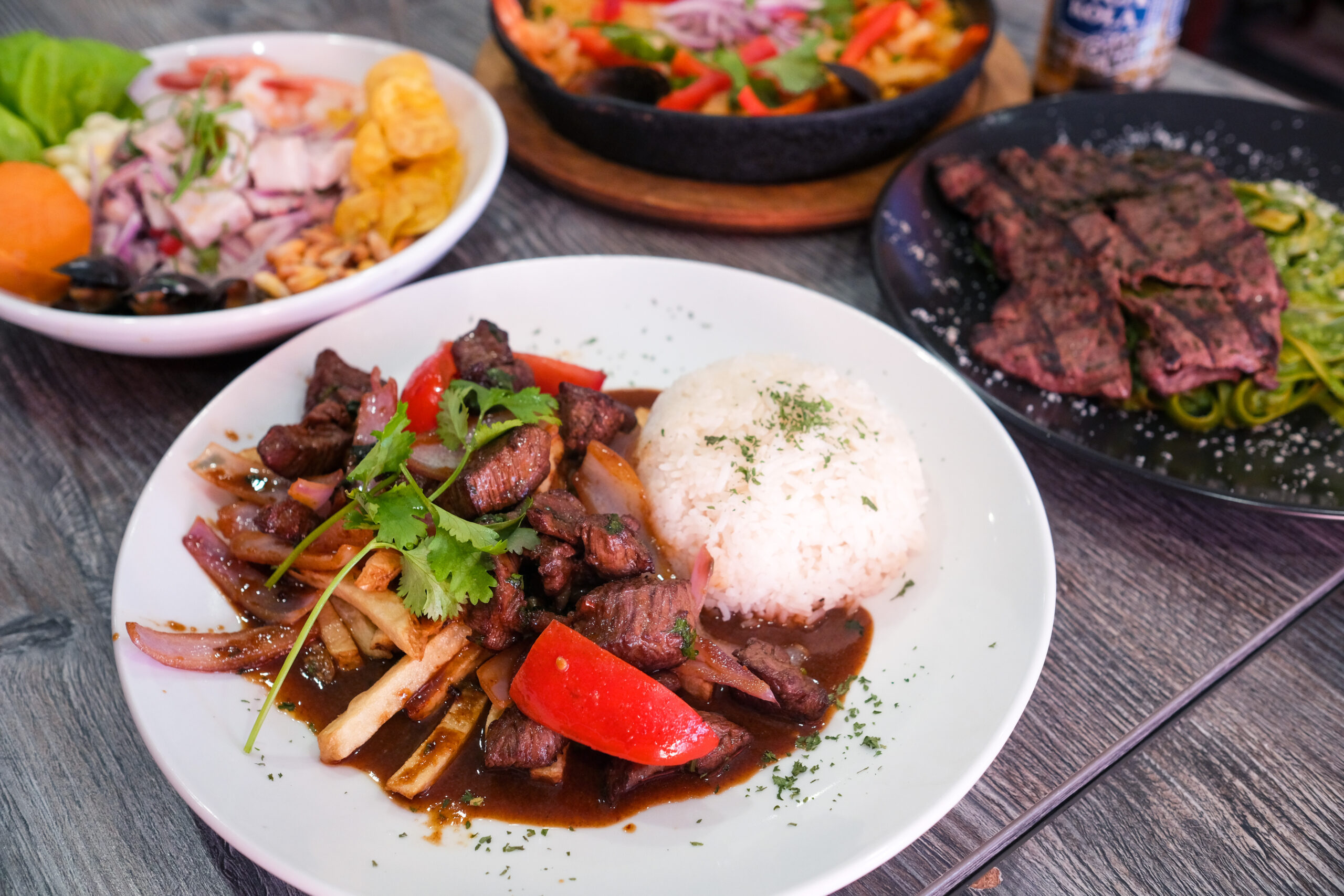 Máncora Peruvian Cuisine
October 17 to October 23
Máncora Peruvian Cuisine offers the city the real flavors of Peru, inspired by family-owned recipes. They offer a wide range of dishes from Lomo Saltado, Ceviche, Tallarines Verdes Con Bistec, and other traditional favorites to satisfy your taste buds!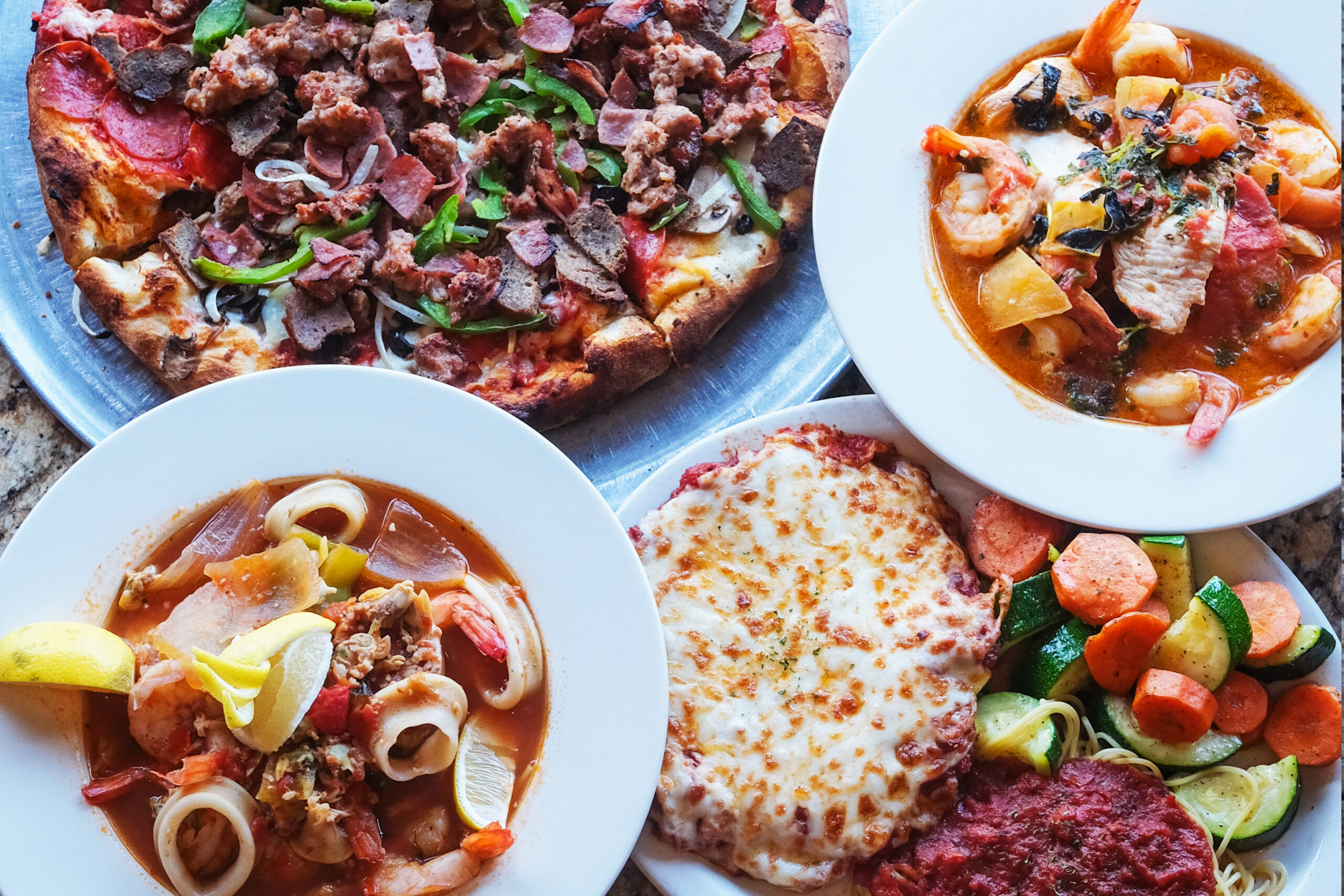 Angelo's Italian Restaurant
October 24 to October 30
Angelo's Italian Restaurant & Pizzeria has been serving the San Gabriel Valley area with home-style Italian favorites for the past 60 years! The restaurant is the city's easy-going Sicilian-style pizza spot, also famous for its traditional favorites such as pasta and baked dishes.
September 2022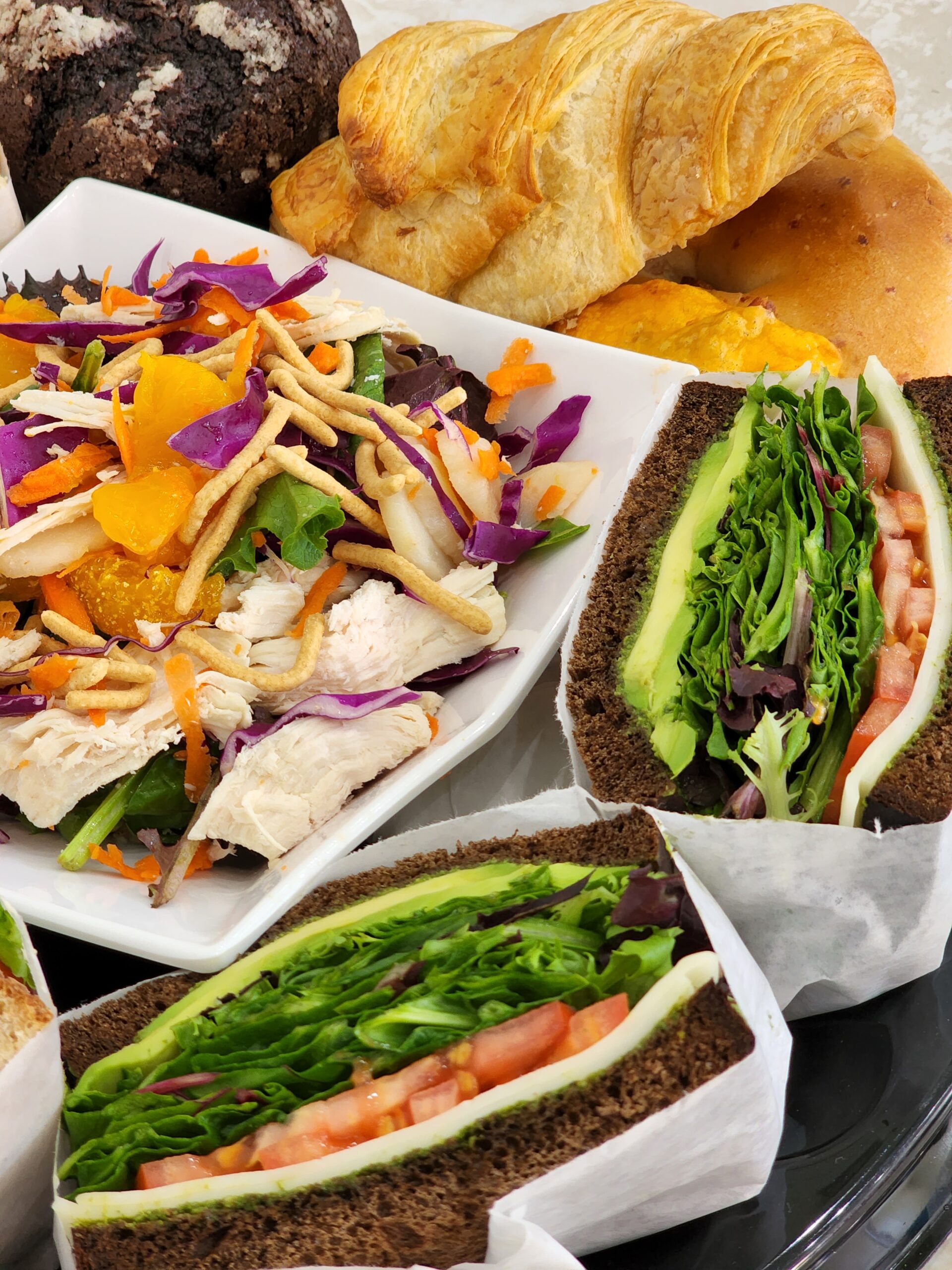 Lovebirds Café and Bakery
September 5 to September 11
Lovebirds Café & Bakery was established in 1984 and has been providing the Alhambra neighborhood with wholesome meals, freshly baked bread, pastries,
refreshments, and more!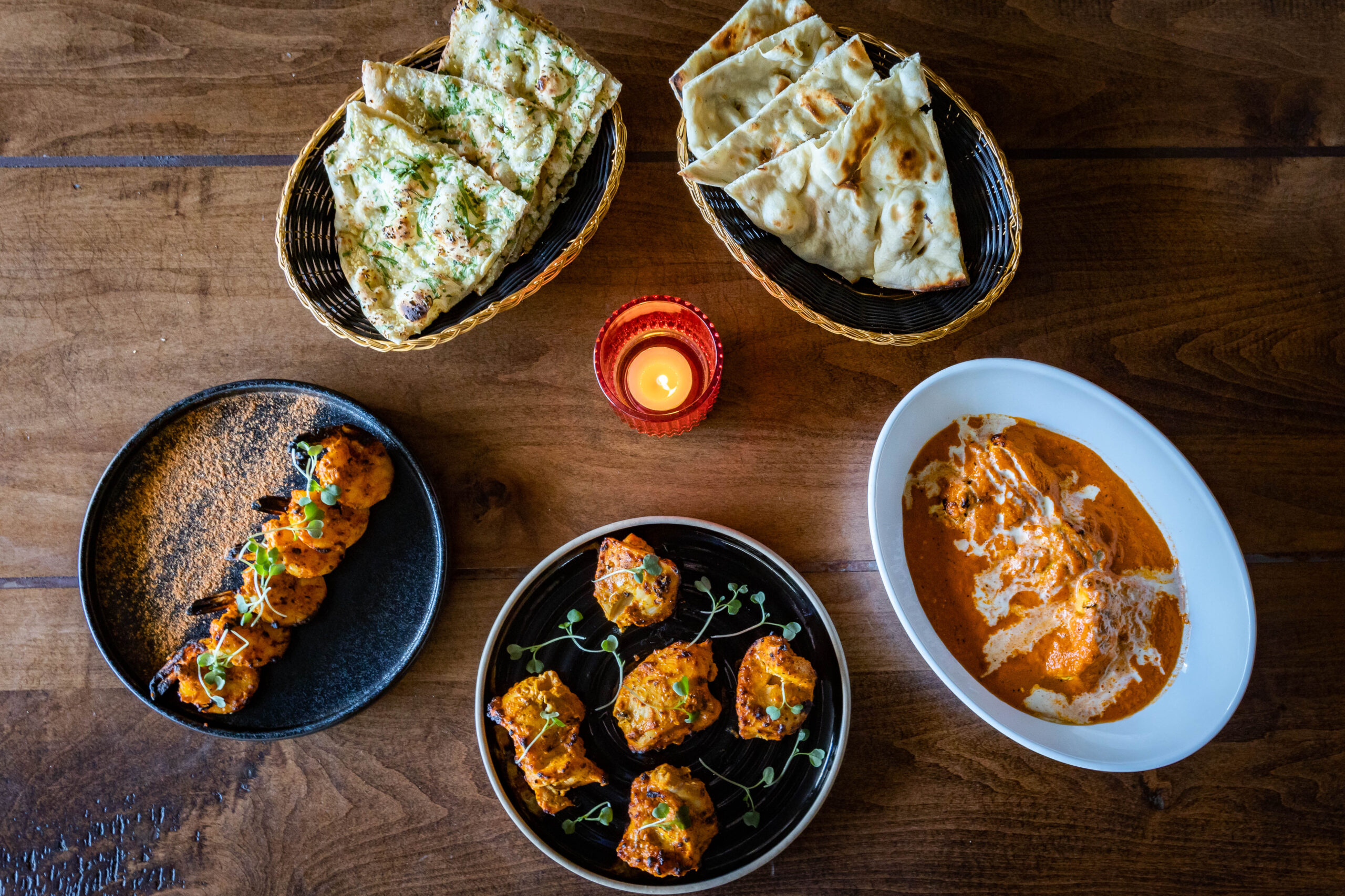 Delhi Belly
Buy 1 Get 1 FREE Special House Lassi from
September 12 to September 18
Delhi Belly is home to contemporary, modern Indian cuisine, and is the perfect dining destination for foodies looking to experience an intricate blend of flavors and freshness.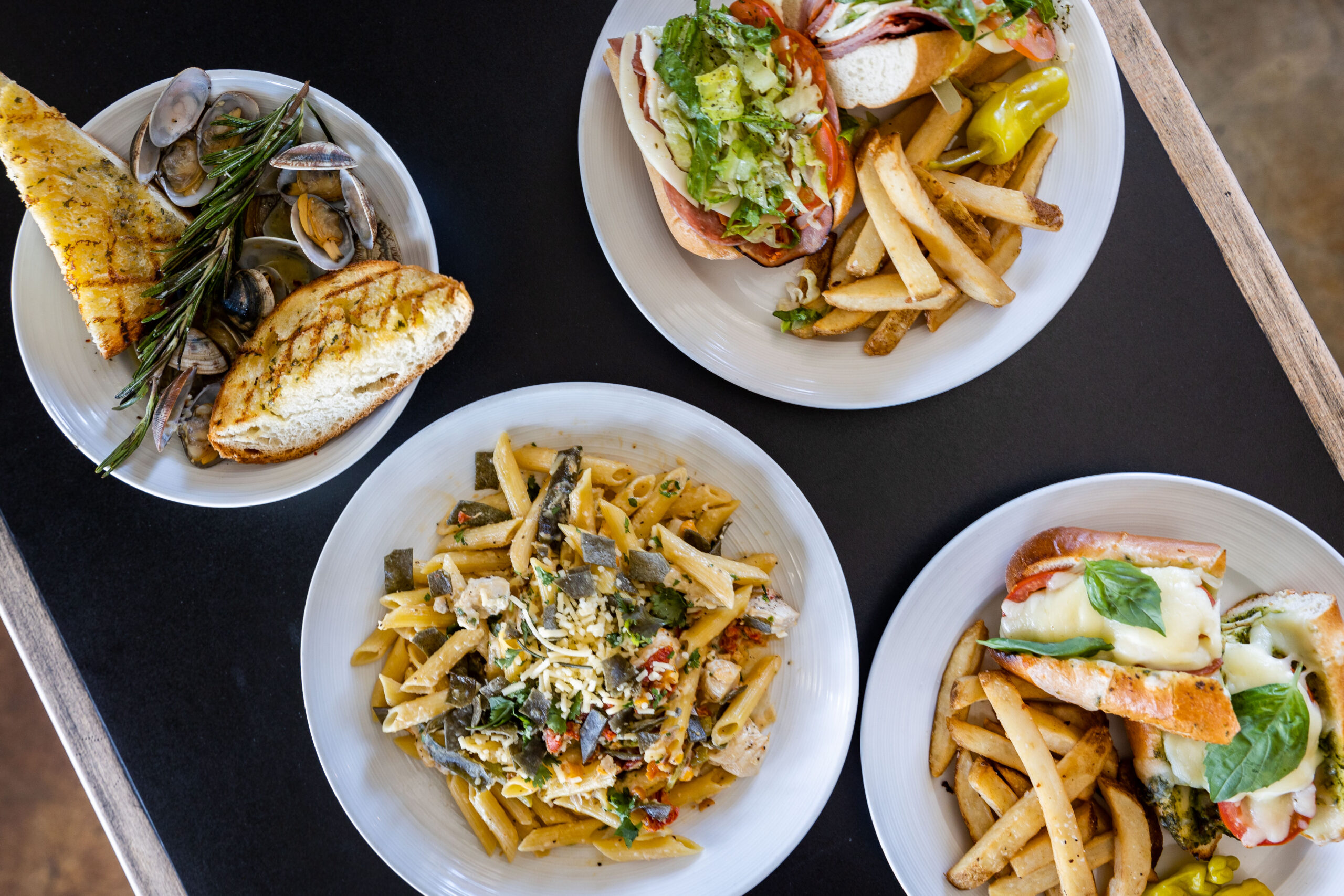 Charlie's Trio
September 19 to September 25
Charlie's Trio is well-known for serving Italian classics in a family-friendly atmosphere. With over 50 years of experience serving the San Gabriel Valley area, they take pride in offering quality meals to the community.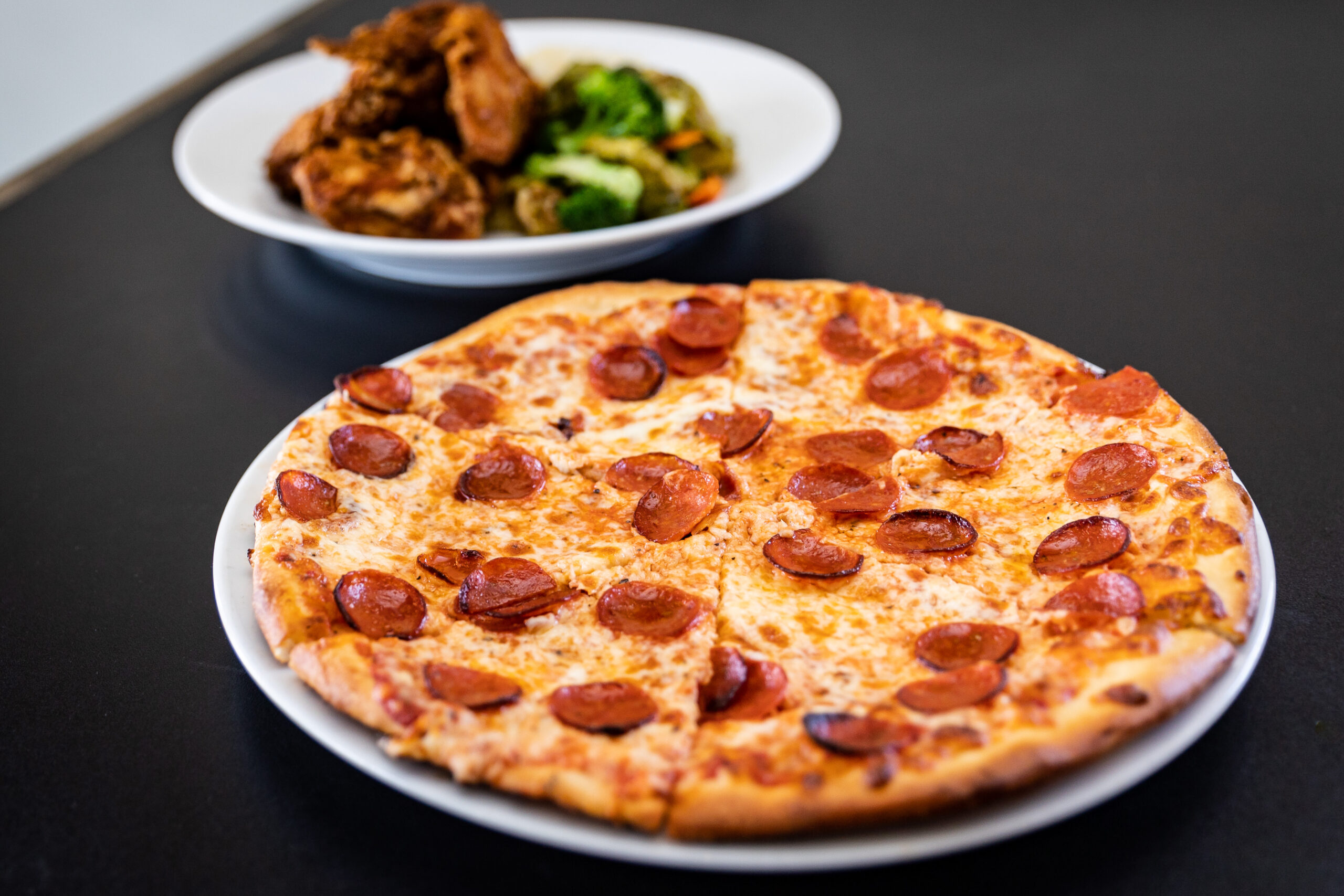 Vino's Back Alley
September 26 to October 2
Vino's Back Alley offers a large selection of boutique wineries from California and around the world. Along with their exquisite collection of wine, the lounge also offers a fantastic small plate menu and seasonal craft cocktails.
August 2022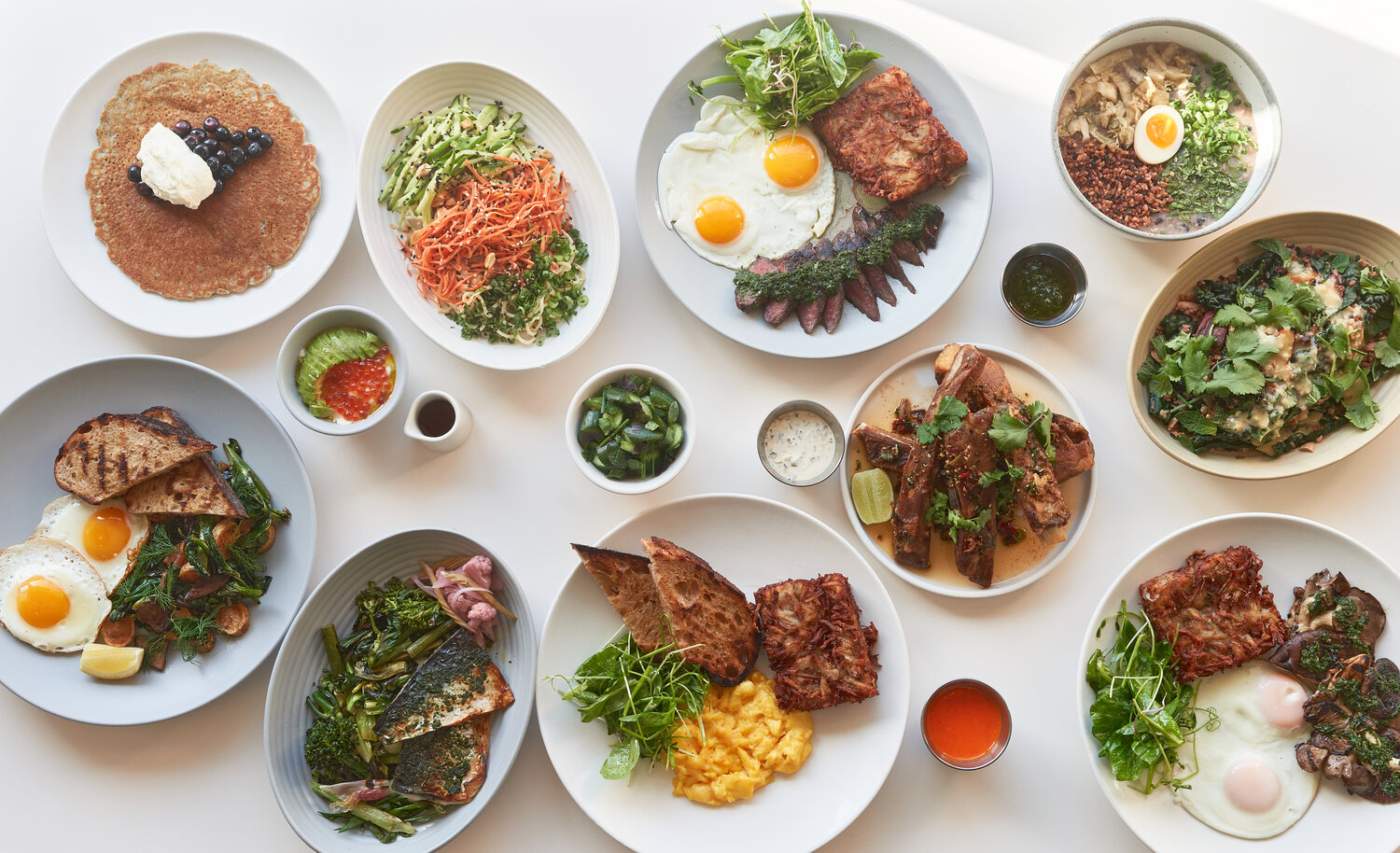 Yang's Kitchen
August 8 to August 14
Yang's Kitchen has redefined Chinese cuisine
in the San Gabriel Valley. The restaurant strives to be sustainable and organic when possible using premium ingredients. They pride themselves on cooking their delicious meals from scratch and with love.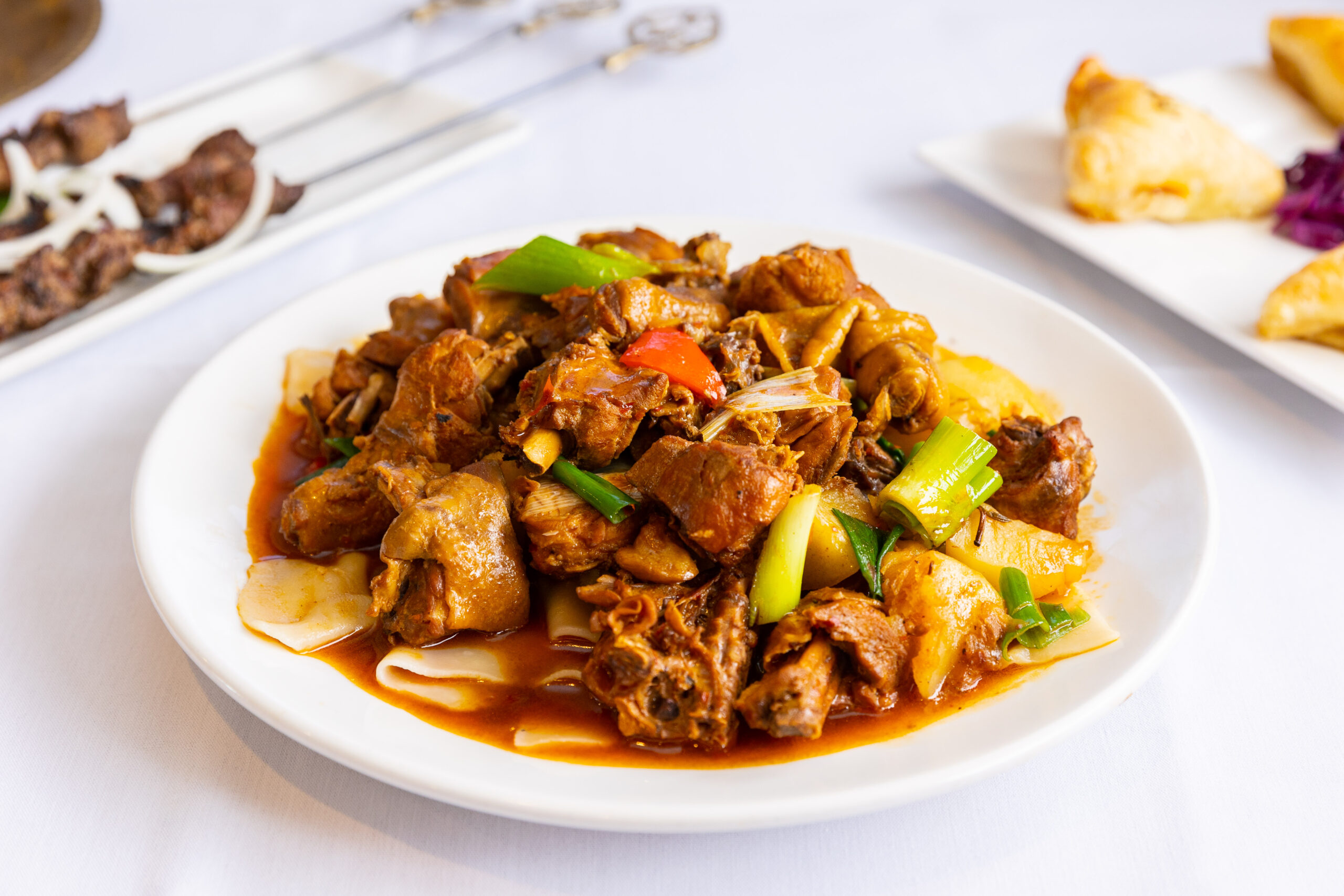 Dolan's Uyghur Cuisine
August 15 to August 21
Dolan's Uyghur Cuisine has brought different elements of cultures to Alhambra by serving delicious meals influenced by Indian, Persian, Turkish, Middle Eastern,
and Chinese cuisines.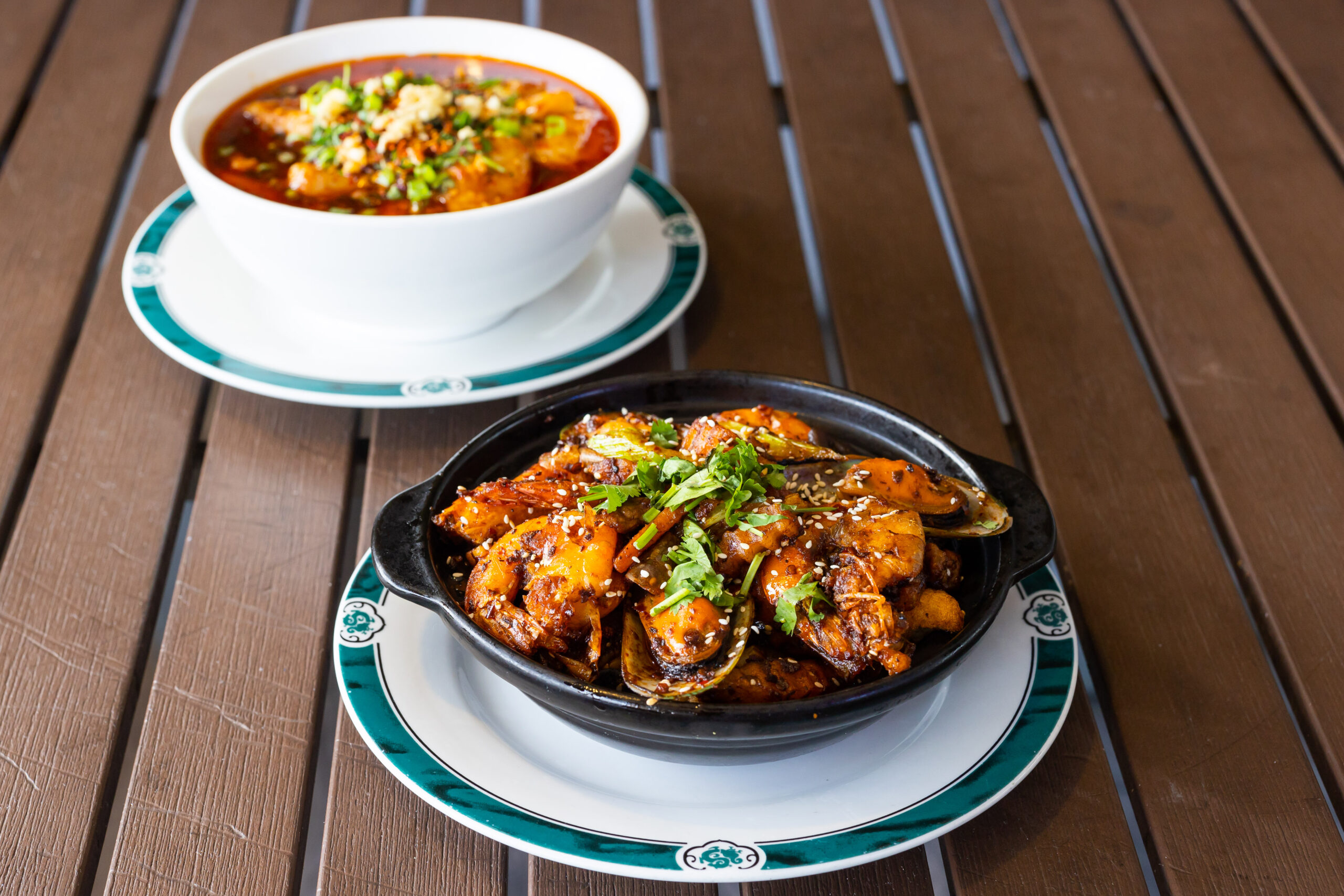 Double 1 Cuisine
August 22 to August 28
Double 1 Cuisine is home to authentic Cantonese dim sum with an influence of Sichuan cuisine. They pride themselves on providing consistent quality meals that
are guaranteed to taste great every single time!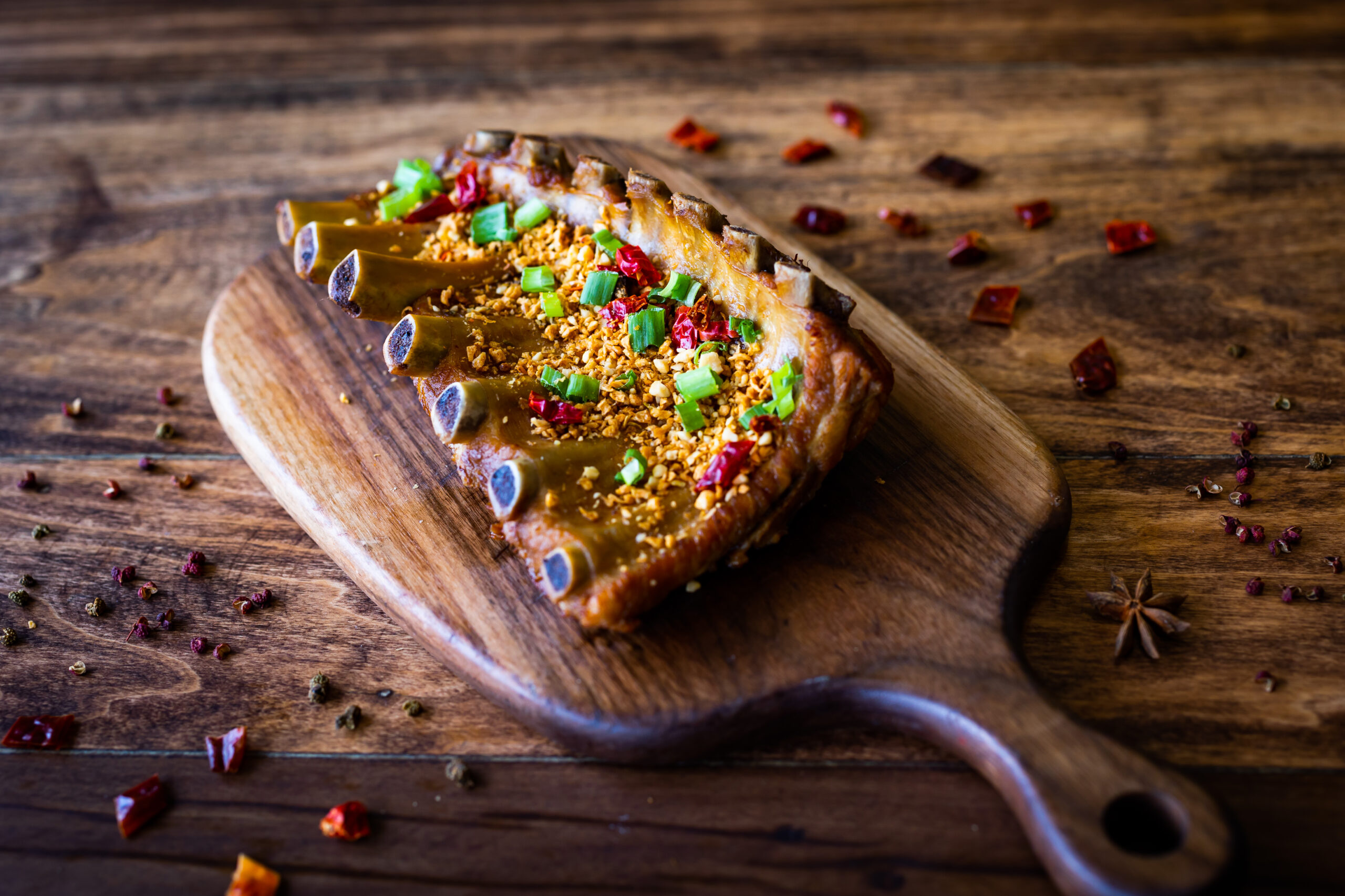 Sichuan Impression
August 28 to September 4
Sichuan Impression presents the most traditional and authentic Sichuan cuisine to American eaters by integrating genuine flavors and a new modern look.
July 2022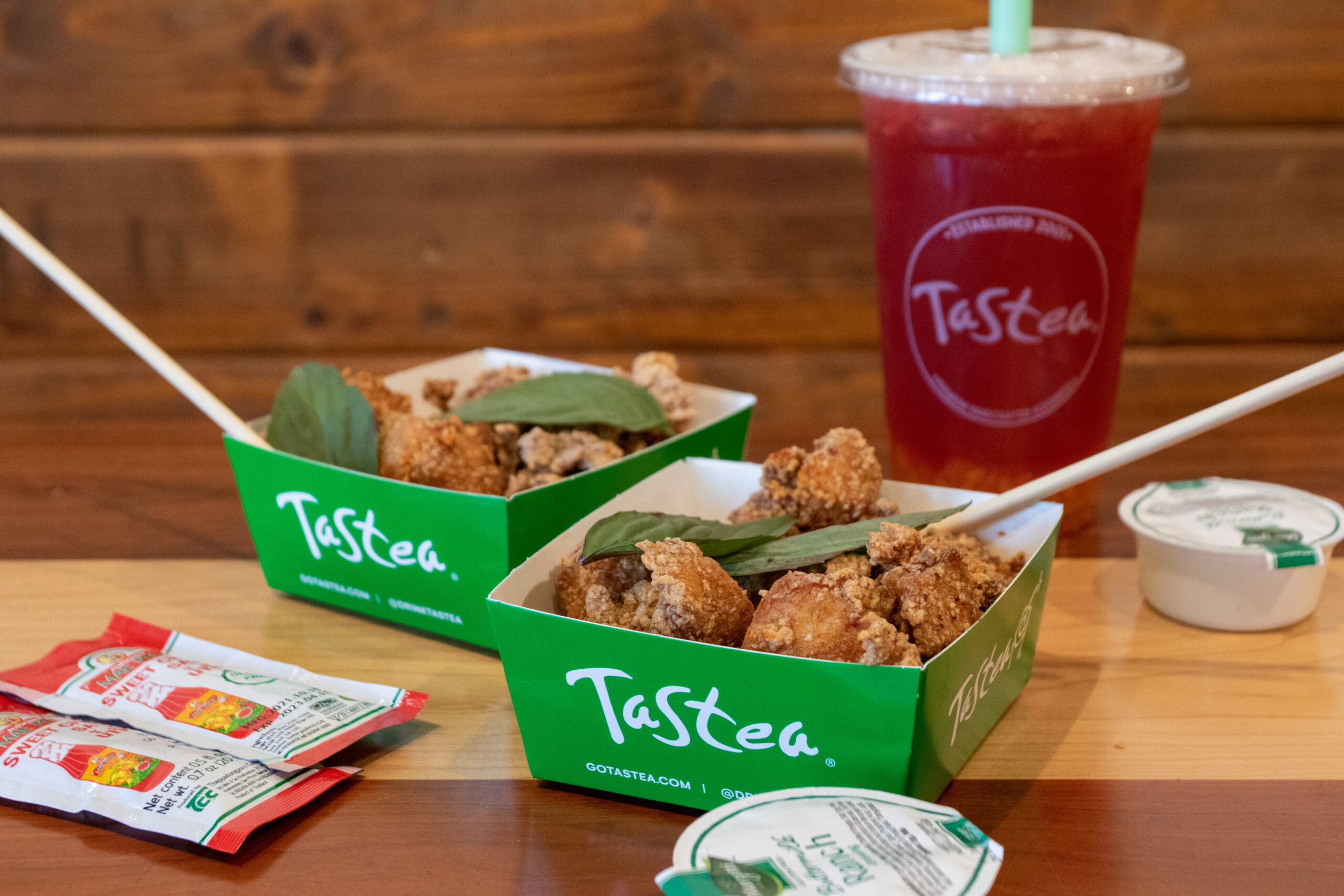 Tastea Alhambra
Enjoy 20% off from July 11 to July 17
Tastea Alhambra is an innovative and delicious way to enjoy teas and snacks! By using quality premium tea leaves, their drinks are not only delicious but also best paired with their tasty bites!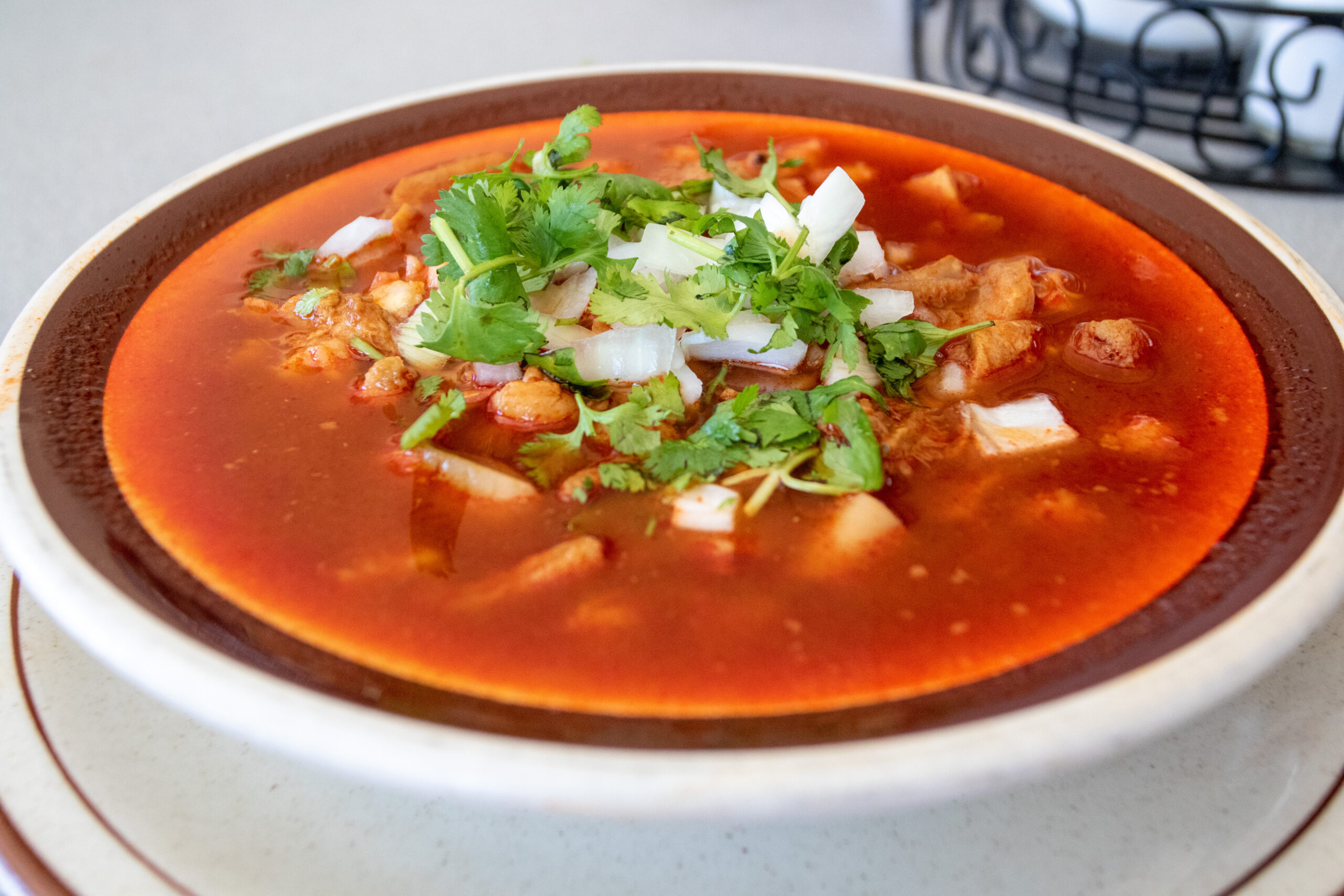 Bun' N Burger
July 18 to July 24
Bun' N Burger has been serving Alhambrans breakfast staples since 1941. Try out their most wanted Menudo, breakfast staples made with basic traditions of generations of cooking, and more!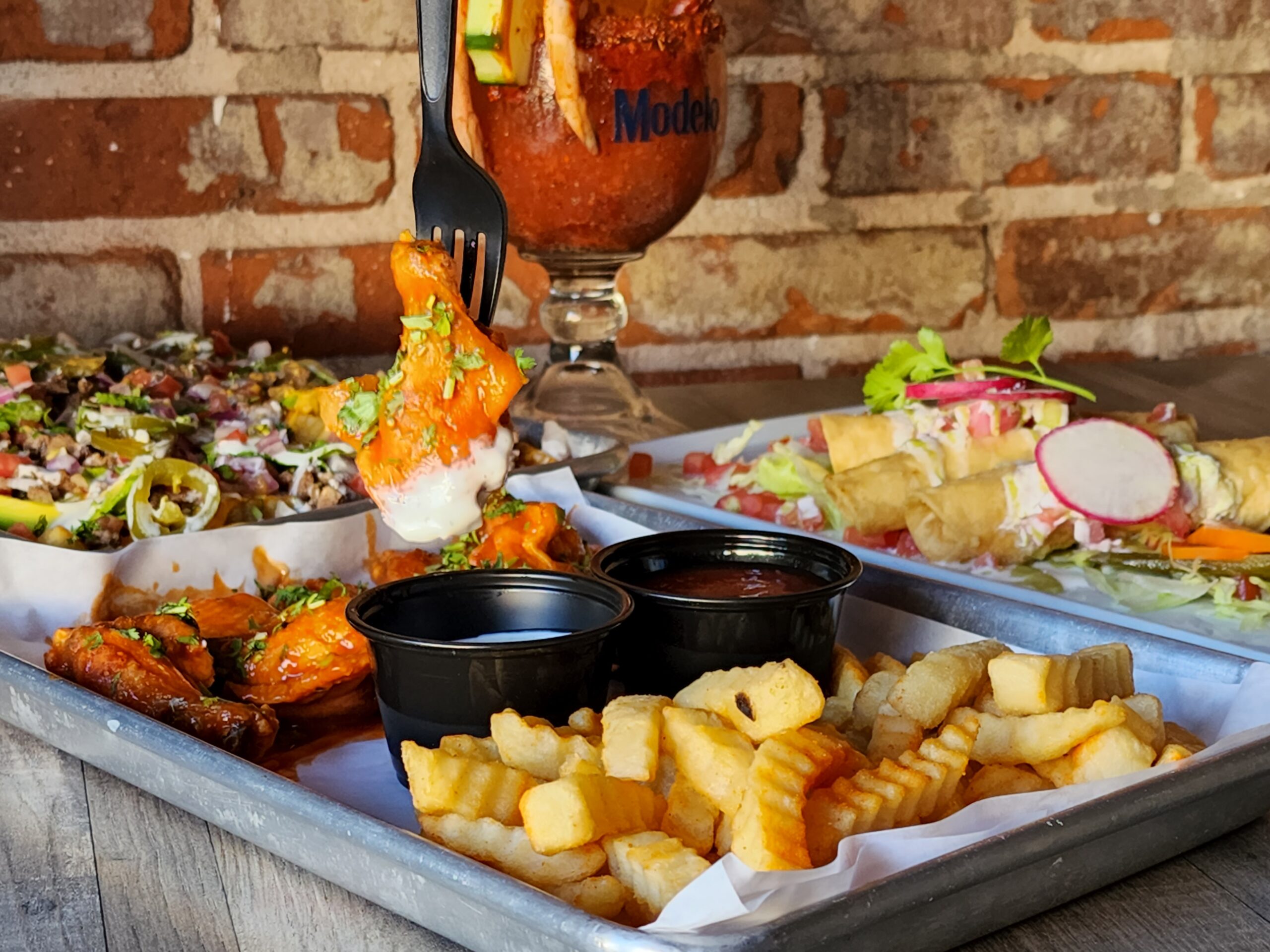 La Chuperia Cantina Alhambra
July 25 to July 31
La Chuperia Cantina is one of Alhambra's trendiest restaurants serving the city's most flavorful dishes. Visit them for a drink, feast on their generous platters, and catch their live music events!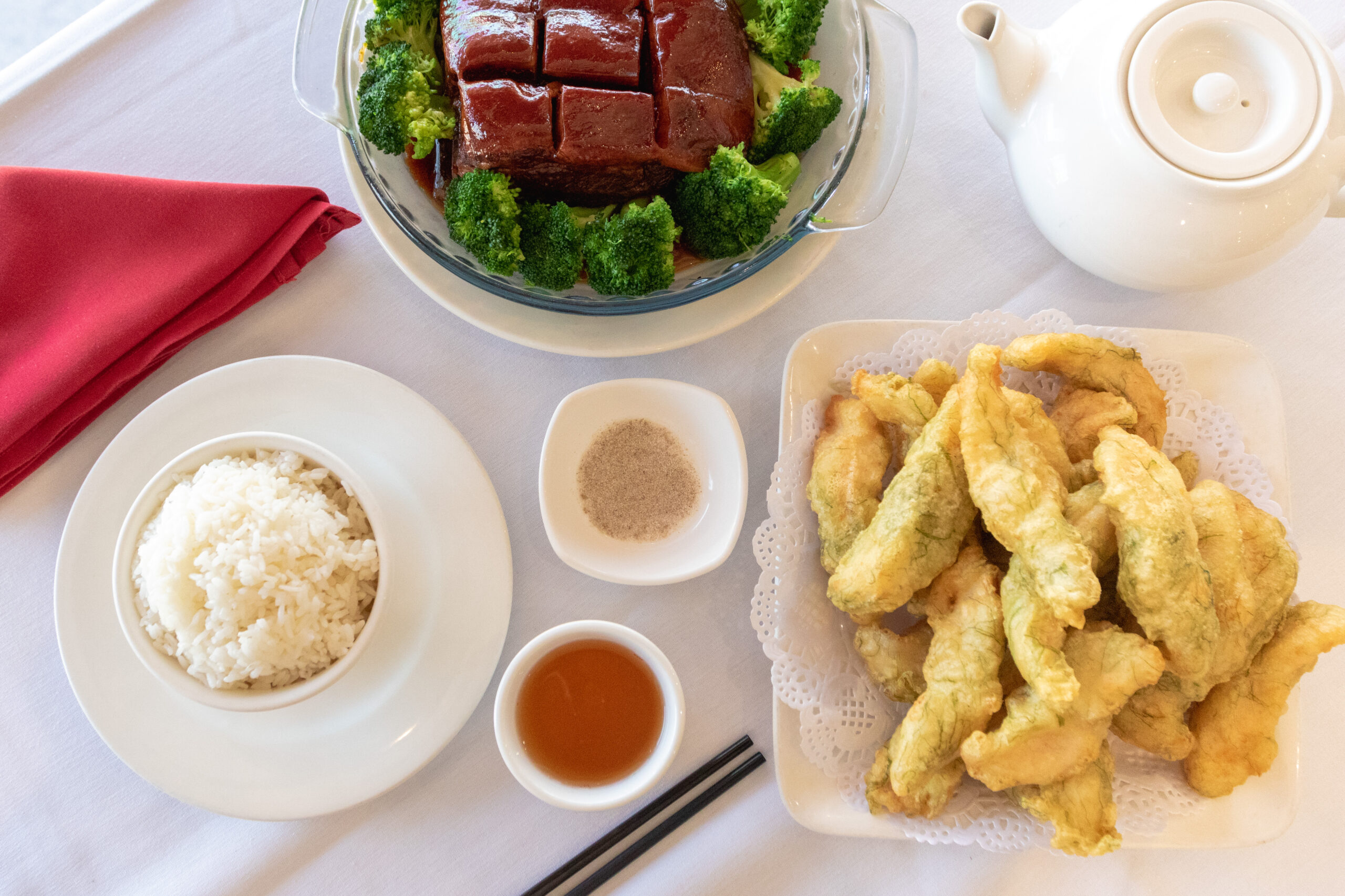 Jiang Nan Spring
August 1 to August 7
Jiang Nan Spring is a cornerstone in the Alhambra community and has been recognized for its outstanding Shanghainese cuisine and a menu of nearly 150 items. Using high-quality fresh ingredients, the finest spices to the most aromatic produce, this restaurant is the destination for succulent Chinese dishes.
June 2022
Tasty Pot Alhambra
Enjoy 10% off from June 13 to June 19!
Tasty Pot Alhambra provides healthy dining in a comfortable, modern setting with excellent service. They offer boiling hot pot soups and a variety of authentic Taiwanese appetizers, boba milk teas,
and desserts.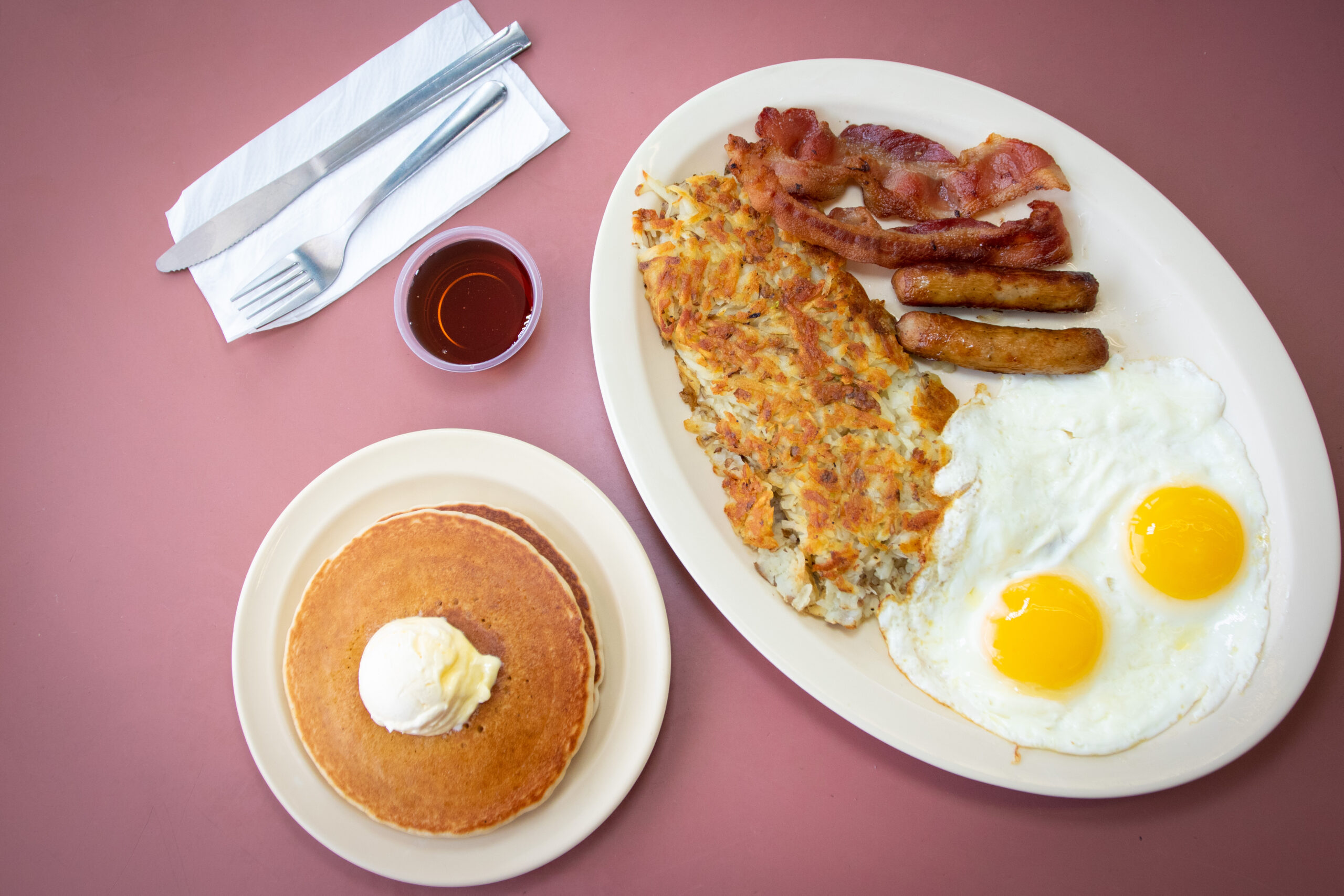 Burgers and More
Special Menu Offer from June 20 to June 26!
Burgers and More is a family-owned business and a staple in the Alhambra community for over 30 years. This family-friendly, mom-and-pop restaurant offers delicious specialties to burritos, and more breakfast items
served fresh and with love!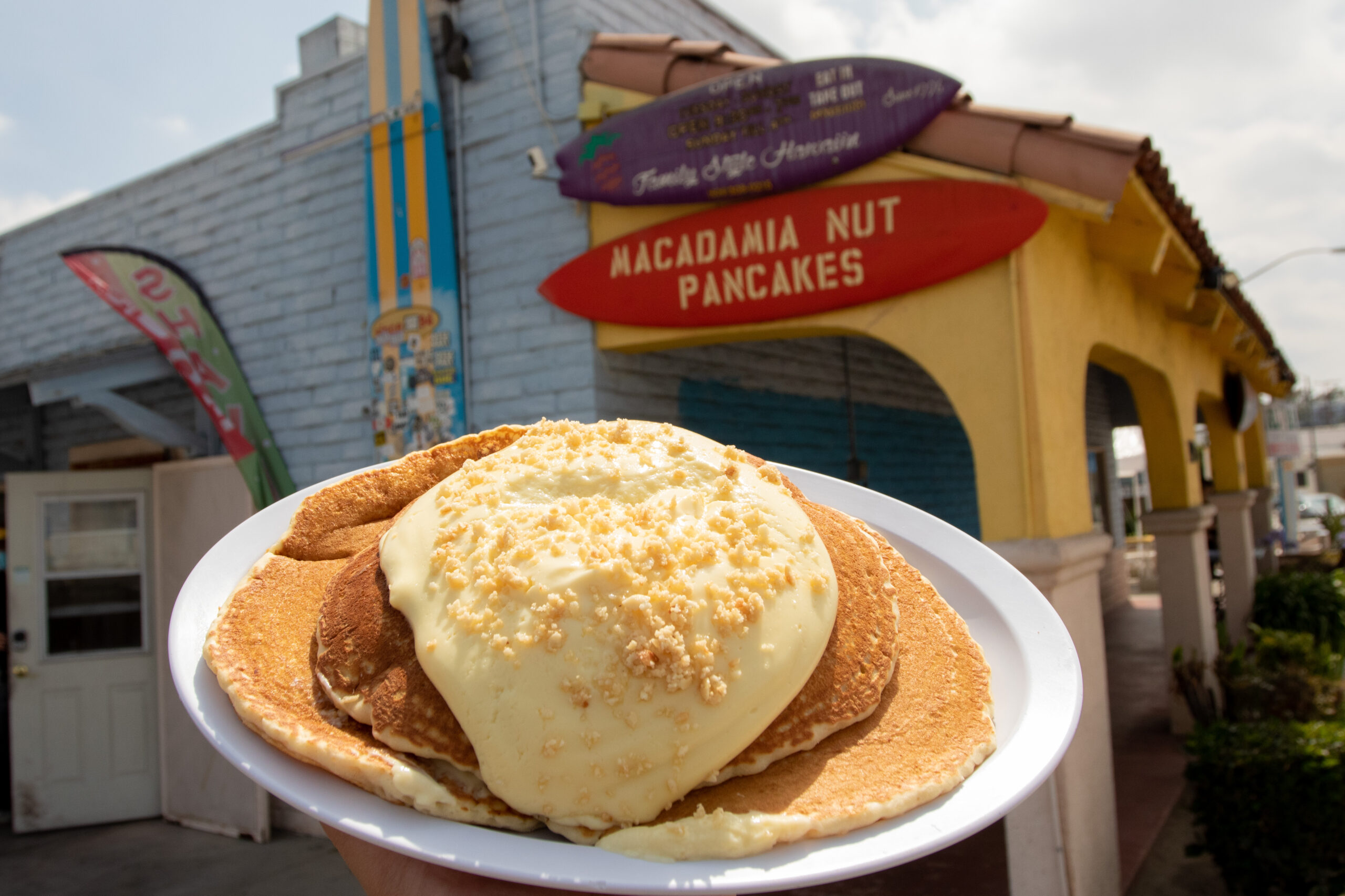 Aloha Food Factory
June 27 to July 3
Aloha Food Factory is a beloved fixture in Alhambra's dining scene, proudly serving traditional home-style Hawaiian cuisine and famously known for their hearty dishes such as Macadamia Nut Pancakes and Kalua Pig.
*Get FREE AFF favorites from June 27 to July 1, 2022!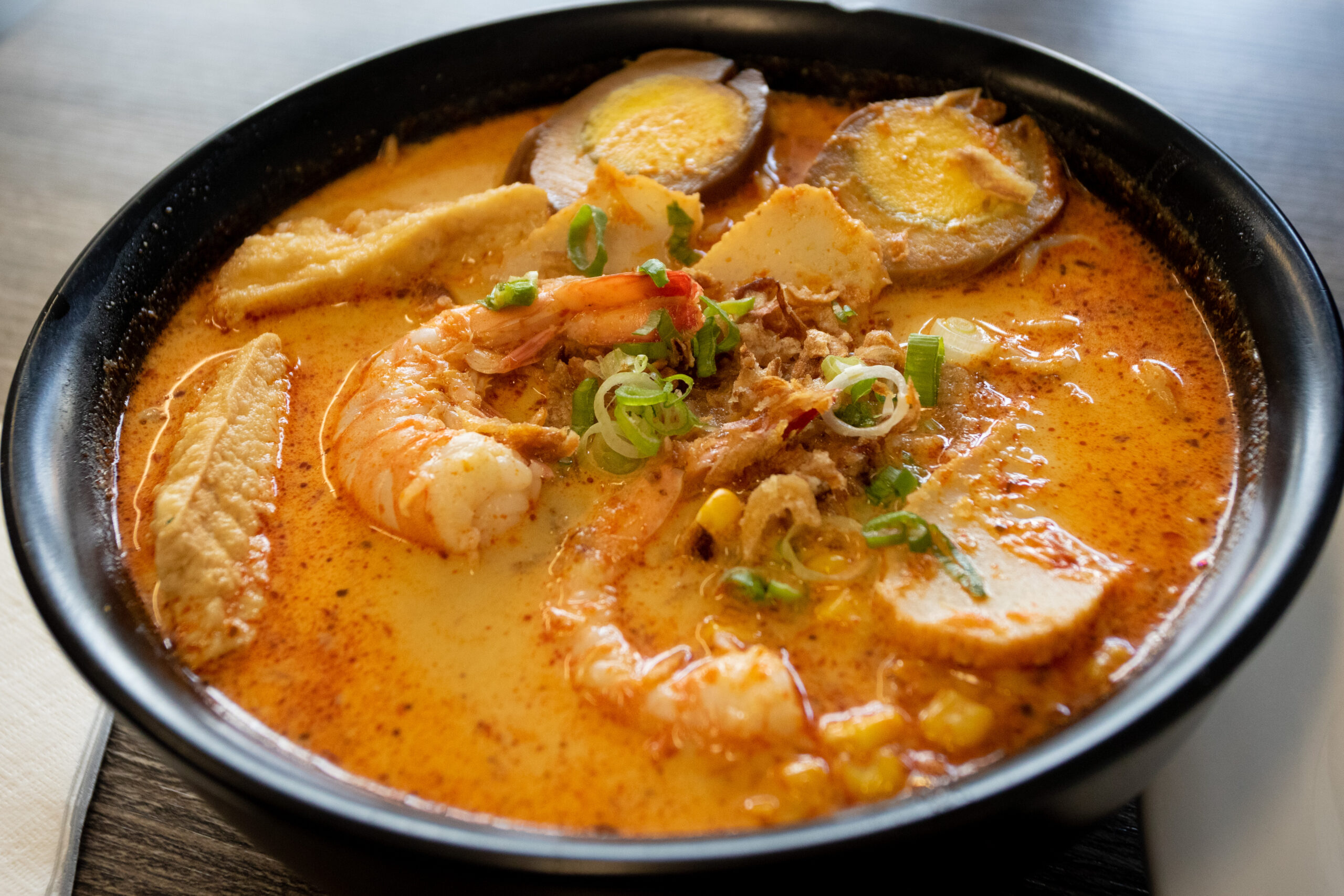 Borneo Kalimantan
July 4 to July 10
Borneo Kalimantan Cuisine offers a wide variety of delicious, freshly-prepared South East Asian dishes. Their menu offers items with 8-12 different ingredients in each dish and their sauces are made in-house daily using secret recipes.